Strategic stretching: Hubba Bubba Ice Lollies
News of the Hubba Bubba bubblegum brand launching a new range of ice lollies grabbed my attention this week (1). Stretching a brand is a risky business, as the subtitle of our book Brand Stretch suggests: Why 1 in 2 Extensions Fail and How to Beat the Odds. In other words, you have the same chance (50%) of making money by betting on roulette at the casino! Strategic stretching is an approach that, whilst not guaranteeing success, can help increase your chances of winning.
In this post, we apply the strategic stretching approach to the Hubba Bubba ice lolly launch. This approach is covered in more depth in the brand stretch module of our brandgym Academy short course program.
1. Size of prize
The first question to address is the likely size of prize for the new venture. This is based factors including 1. the size and growth of the market, 2. the product concept and 3. the added value the brand brings to the new market.
In terms of market opportunity, there certainly seems to be strong demand for ice cream. The UK's ice cream market is now worth £3.4 billion according to Mars. Growth also looks good, with Mars-branded ice creams growing at an impressive rate of 30% YOY.
In terms of concept, the Hubba Bubba brand brings colour, flavour and fun to the category. The purple and pink colours are a bit technicolor for my liking, but do look very on trend given the Barbiemania going on at the moment! The brand overall has some positive equity, "enjoying a recent resurge in popularity, appealing to a wide spectrum of consumers," according to Michelle Frost, GM at Mars Chocolate Drinks and Treats (1).
One question mark is the product itself. My twin daughters weren't sure about the "squishy layer" of jelly. And reviews on Iceland's website are not very positive, although with a small base. "The top half of it has a subtle strawberry bubblegum taste but then the lower half and centre is just a weird jelly texture that doesn't even melt and tastes nasty," said one reviewer (2). The same reviews also raised questions on value for money, with feedback that the lollies were small for the price charged (£3.50 for 4 x 50g lollies). This does seem expensive, given that Walls Twister Minis, for example, are priced at £2.25 for 6 x 50g.
Guesstimate on Size of Prize: LOW/MED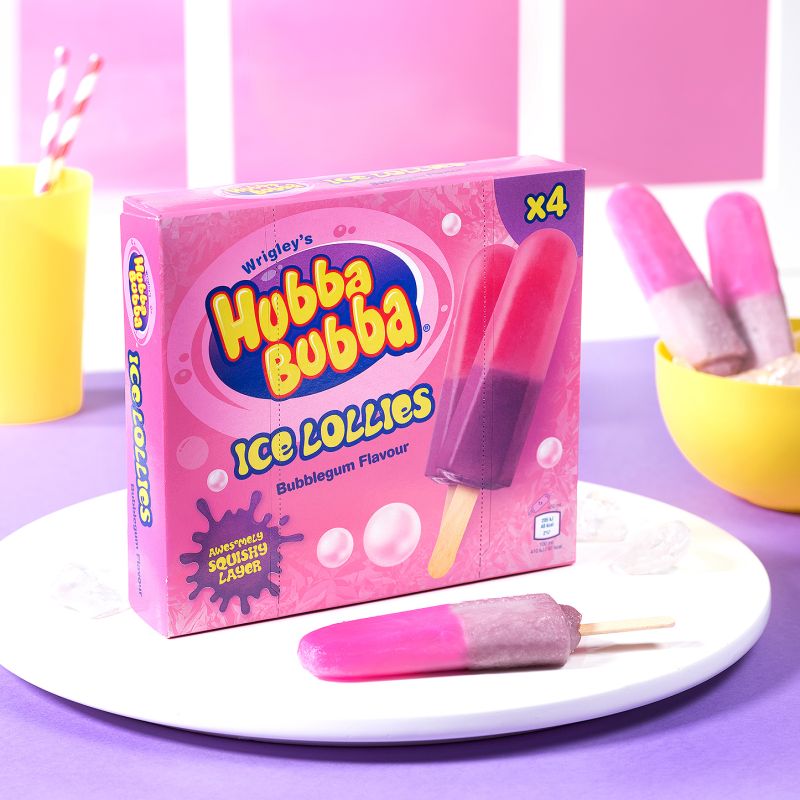 2. Ability to win
The second question to address relates to the company's ability to win in the new market. In my experience, this is the area where marketers are most likely to make mistakes. They sometimes under-estimate how hard it really is to create a sustainable, profitable long term business. Key questions include 1. manufacturing capability, 2. route to market and 3. commitment to sustained marketing investment, not just year one spend.
This is where Hubba Bubba ice lollies have a lot going from them. Mars has expertise in ice cream manufacturing built up over many years. The company has a route to market for the new product. It also has strong distribution and in-store presence, including via its own freezer cabinets.
In addition, this brand stretch follows previous confectionary-based ice lollies: Skittles Stix and Starburst Ice Lolly were both launched successfully in 2022. This suggests that Mars is committed to building a range of confectionary based products in the ice cream category.
Guesstimate on Size of Prize: HIGH
In conclusion, the brandgym jury is out on the Hubba Bubba ice lollies strategic brand stretch. On the plus side, the core brand seems to be in relatively good health and could add value to the category. And Mars does have capability in ice cream, including manufacturing and route to market. However, I do worry about the product delivery against the concept and value for money. A trip to Iceland to buy some products and do some tasting with the Taylor twins looks in order to complete the analysis!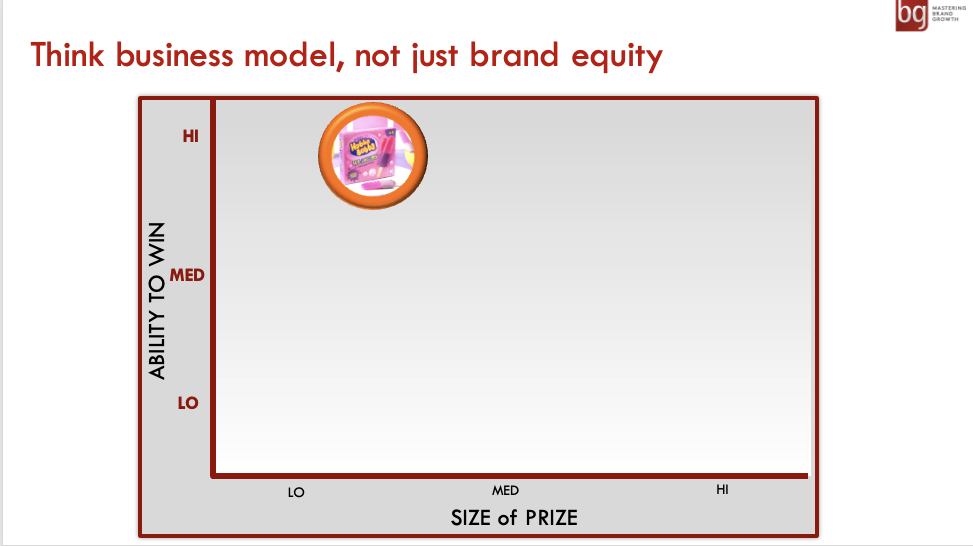 To explore brand stretch in depth we offer a short, on-demand course on our brandgym Academy platform here. The course is only £95+VAT and is fully refunded if you go on to take the full Mastering Brand Growth program.
We also explore brand extension in depth on our brandgym Mastering Brand Growth program. If you'd like more info on the program, simply pop your name and email in the form below (we'll also send you the weekly brandgym blog email and brandgym Academy news, but you can opt out at any time).
To explore further brand stretch see this earlier post.
References
1 Hubba Bubba ice lolly launch on Linked In