Fresh Consistency in action: Lloyds Bank's Black Horse
Hot on the heels of last week's post on brand assets, here's a post from Group Managing Partner David Nichols on a brand that definitely HAS treasured and managed its distinctive brand properties!
The key to harnessing the power of brand properties (slogans, symbols, colours etc.) is 'fresh consistency'. Unfortunately, many brand teams struggle with the consistency bit. In the quest for newness and novelty, brand properties are often changed or even ditched altogether, often without data.
A minority of strong brands manage to refresh distinctive brand properties over a number of years or even decades. But what about a brand that has done this over centuries?! Lloyds bank is an example of pulling off just such a remarkable feat.
Lloyds is one of the big four retail banks in the UK. It used a black horse as its icon when it launched in 1890. The black horse has been used as symbol since then (see below) but was fully brought to life in a 2015 re-launch campaign that I posted on here.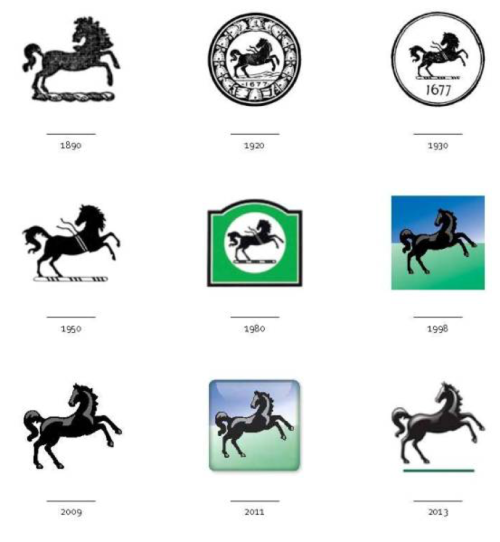 The black horse plays a starring role in a new chapter of the brand's By Your Side campaign, created with Adam&Eve DDB. You can see it here. That's 125 years of fresh consistency for this strong visual brand property!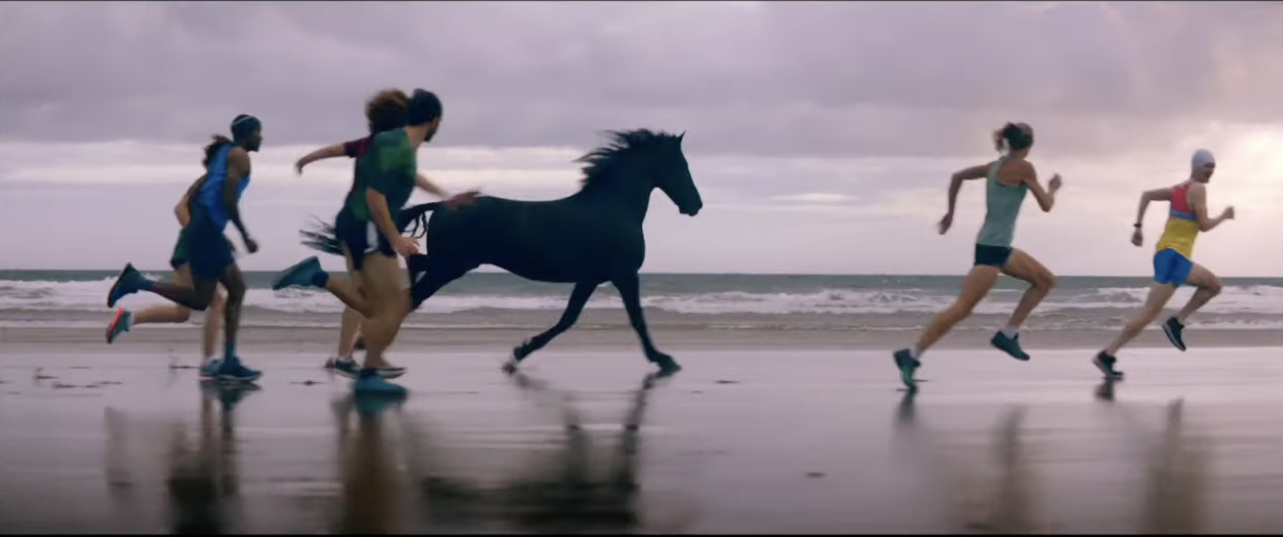 Here's some learning from this effective piece of marketing:
1.Tap into memory structure
 If you live in the UK, as soon as see a black horse in advertising, you think of Lloyds Bank.  This is gold dust for marketers – a visual shorthand for everything your brand stands for.  This memory structure typically takes 2-3 years of consistent messaging to create. Once established it is a great asset for maintaining awareness and driving distinctiveness. Many brands try to build 'icons' but they change strategy, agency or campaign too often and they never reach true icon status like the black horse.
2.Create more than 'matching luggage'
The black horse icon acts as more than just 'matching luggage' created through using consistency visuals across the mix. It is a true brand property that conveys and connects on values. This shorthands the need for further comms to explain the brand's attributes around solidity, reliability and supportivenss. The black horse property can be used across all audiences: consumer, private banking, small business and corporate banking to consistently communicate the same values.
3.Make your heritage relevant
Rather than using brand heritage as a dry sign-off (e.g. 'Since 1677'), bringing the horse to life in current communication takes Lloyds' long heritage and shows how it is relevant to today's world.  This keeps the brand (and the property) fresh – building equity strength for the long term.
Conclusion
A great example of the power of consistent use of core brand properties, making them relevant and fresh each time. Brand properties are hugely valuable assets but take years of patient consistency to build – that's why there aren't many good ones about. Lloyds are setting the benchmark with their use of the Black Horse. Long may it continue to be refreshed.