62,850 reasons why "Real reality" beats VR: Beyonce Renaissance
Last weekend I experienced the mind-blowing, chest-rattling, foot-stomping experience that is Beyoncé's, global, 57 date Renaissance tour. Along with Mrs Taylor, two of my daughters and 62,847 others, we made the trip to Tottenham Hotspur football stadium in North London. As we left, buzzing and fizzing, we agreed that "real reality" (RR) is here to stay. It is not about to be replaced by the "virtual reality" (VR) world of the so-called metaverse any time soon. Here's why.
1. Real-life experiences feed your soul
Renaissance was more more than just a concert. It was a two and half hour live extravaganza by a performer at the absolute top of her game, supported by a cast of dancers, a world-class band and an incredible video show. "A multi-dimensional planet in which fans are immersed and transformed in a concert featuring robots, tanks, flying horses and maximalist filmmaking," is how one website described it (1). See below for a photo from one of the chapters I took: apologies for the low quality, we were quite far away from the stage!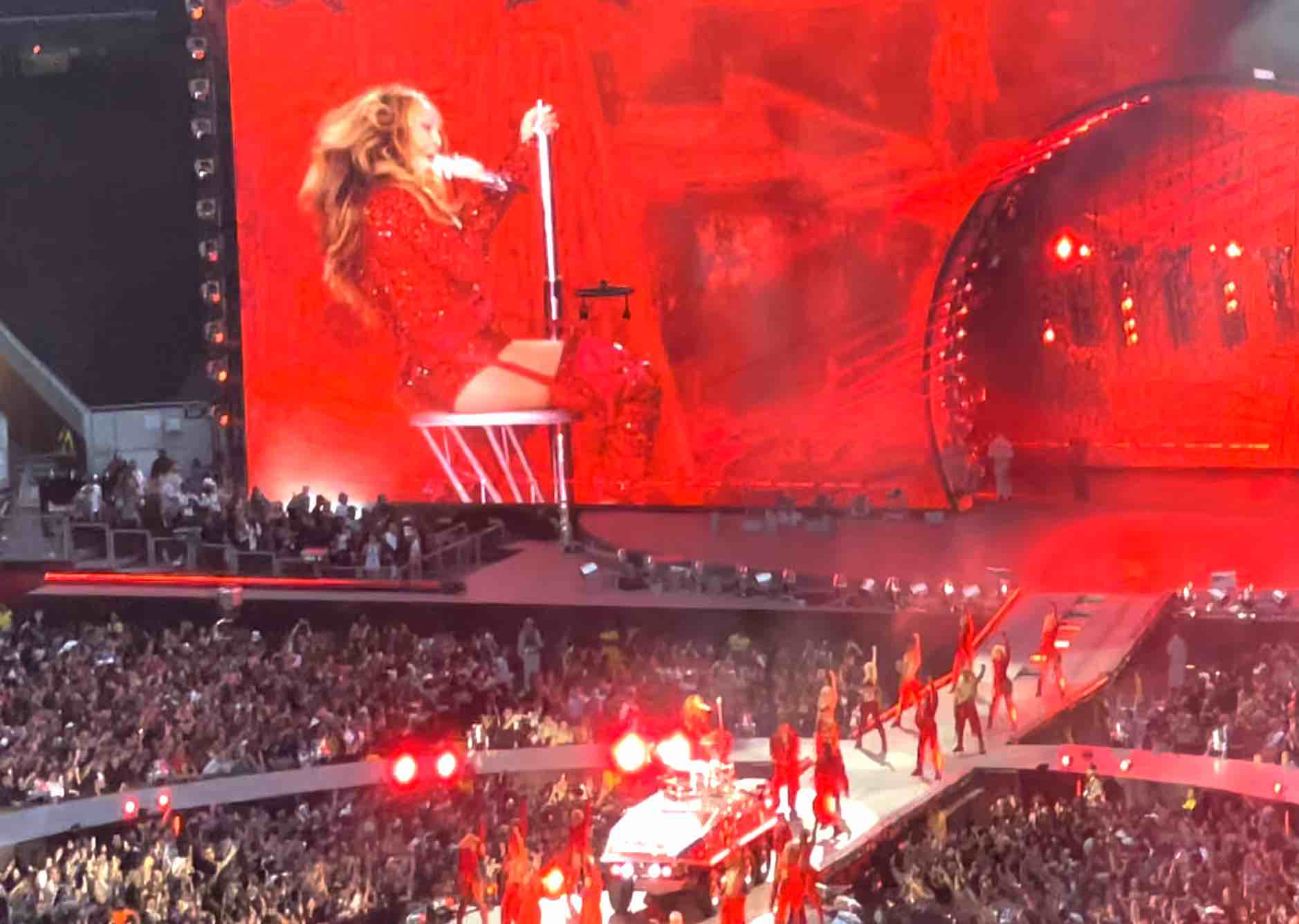 I'm not a big Beyoncé fan. But seeing a true star strut her stuff was a soul-enriching experience. I loved the way the show's set-list was divided into "chapters" (1.OPENING ACT, 2.RENAISSANCE, 3.MOTHERBOARD, 4.OPULANCE, 5.ANOINTED, 6.MIND CONTROL). Each one kicked off with an immersive, high-tech video before Queen Bey and her cast of dancers took the stage with a whole new set of themed costumes, styling and props. Outfits included collaborations with Alexander McQueen, Loewe and Balmain (see below). As an example, "Renaissance featured an IMAX-scale montage of intergalactic travel, hyperspeed portals and Beyoncé in robotic shields, referencing Tron, The Matrix, Ex Machina," as NPR explained (1).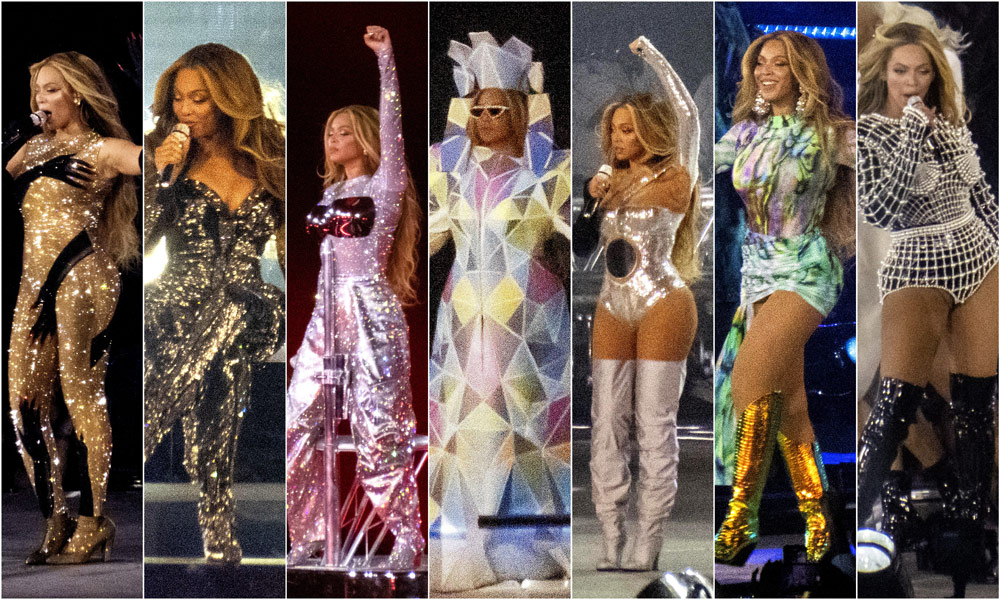 2. Real-life experiences are a shared journey
What struck me about the Beyoncé concert experience is how it was about much more than just the concert itself. Owing to roadblocks, we had to jump out of our taxi about half a mile from the venue. We walked towards the event with thousands of pumped up fans. Many of these seemed to be signed up members of The Beyhive, Beyoncé's fan club. "Perhaps the most dedicated group of superfans on the planet," is how a report in the Guardian described this group. Anticipation built as we tucked into pizza and drinks at the venue. And then there was the experience itself, watching a mind-blowing performance with my family and witnessing the emotion of thousands of other spectators.
3. Real-life experiences bank billions
Early, pre-tour estimates by Billboard magazine suggested Renaissance would generate up to $428 million in ticket sales alone. But Beyoncé could actually end up banking a profit as high as $2billion according to subsequent analysis reported in Forbes (2). This reflects a brand and business "ecosystem" that Beyoncé has created. The lady is not only a star performer, she is a smart businesswoman too!
Ticket sales: the average ticket price could be $685 or more for the c. 60,000 seats per concert. Large sections of each venue are dedicated to special, premium priced B-Hive and Club Renaissance areas close to the stage
Merchandise: revenue could be up to $171 million, boosted by a strategy of limiting online sales to focus on higher priced product sold as part of the live, immersive experience
Sponsors: ITI, Verizon and Tiffany are amongst the big brands sponsoring the tour
Production: the entire Renaissance tour production is handled by Beyoncé's own production company, Parkwood Entertainment, creating an additional revenue stream
4. Many metaverse events seem mediocre, for now
A handful of high-profile VR concerts are quoted to illustrate the potential of the metaverse, in particular Travis Scott's 9 minute live concert inside online game Fortnite (below). This 2020 show was indeed impressive and is reported to have earnt the rapper $20 million including merchandise sales (3). However, apart from a couple of follow-up concerts on Fortnite with other artists, successful live VR events are not easy to find.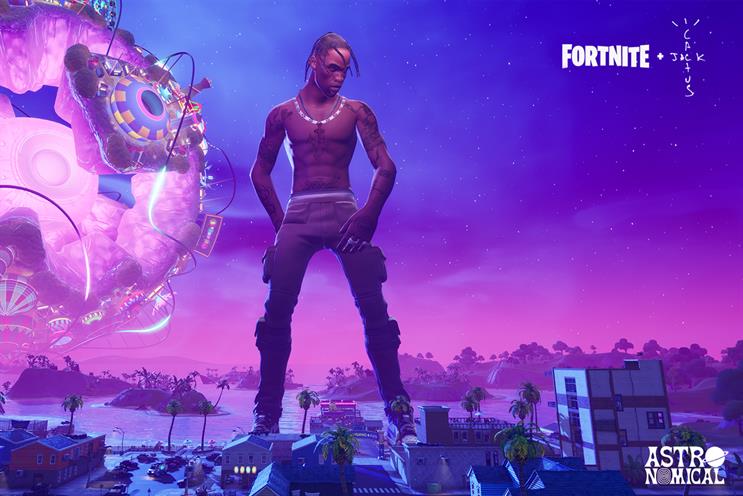 Another high profile place to watch VR concerts is Horizon Venues, inside Meta's Horizon World metaverse. You access this virtual venue by wearing a Meta Quest VR headset. I invested in one of these headsets as part of my research project, Growing Brands in the Metaverse. I went to see rapper Notorious B.I.G. in action, or rather my virtual avatar did. The experience was underwhelming, to say the least. It didn't feel significantly more exciting than watching a concert on a big screen TV. And the Meta Quest headset is heavy and tiring to use for more than an hour at a time*. And what about the purported benefit of being able to interact with friends who are in a different location to you? Despite the $10billion Meta are investing each year in the metaverse, the current interaction is pretty poor in my book. As you can see from the image below on the left, avatars look cartoon-like and don't have legs! I'm sure in time Horizon World avatars will become much more life-like. But for now, the level of interaction is light years away from real life.
*NOTE: we'll look at the headset Apple released this week in an upcoming blog post, exploring its potential to improve the VR experience

5. VR will complement RR
VR experiences (concerts, travel, sports events etc.) are not going to replace RR any time soon, if ever. The most likely scenario is, I suggest, that VR will be complementary. Using the Beyoncé Renaissance tour example, roughly 340,000 people will pay top dollar to see the event live in real life. This is a big number for sure. But if VR upped its game and created a better experience, there could be an opportunity to increase the reach of the tour significantly. Virtual places for each of the 57 tour dates could be sold at the same time as the live events but at a more accessible price point. A limit placed on the number of virtual places could create scarcity.
In conclusion, RR knocks the socks off VR when it comes to live events, based on my personal experience of Beyoncé's Renaissance tour. "Nothing on screens can compare to the immersive storytelling Beyoncé has crafted in her globally traveling court," eloquently summarises NPR (1). "The cyborg palace of metallics, lavish textiles and sound must be experienced in person. The show is a triumph of live performance and designed for ticketed admission."
Sources: