The X-Names: 5 Rebranding Lessons from Twitter/X vs ITVX
Elon Musk's decision to kill off the Twitter brand and replace it with 'X' grabbed headlines this week. Some called the Twitter rebranding move as brave and visionary. Most saw the billionaire's decision to destroy one of the world's most recognised brands as bonkers. Who is right? And what can we learn from the name change?
To answer these questions, we evaluate below the rebrand versus our 5 steps for successful name changes. We also compare it to another X-name change: the re-launch of the ITV Hub streaming service as ITVX.
Step 1: Measure your Brand Assets
100% of marketers agree that brand assets including names/logos are key to growth, according to new brandgym research we'll publish after the summer. However, the same research shows that only a small minority have in place the strategic, rigorous approach for managing brand assets we recommend, including quantitative measurement. Companies should, in our view, "track and treasure" their brand assets, managing them strategically as they would do with other form of asset.
Twitter/X: it seems unlikely that the name change to X was based on quantitative brand asset testing. "Business decisions were nearly always the result of him (Musk) following his gut instinct, and he didn't seem compelled to seek data or expertise to inform it," explained one former Twitter exec in a Yahoo! News report (1). Testing of brand assets by brandgym partner agency Distinctive BAT confirmed how many strong assets have been thrown on the scrapheap (2). Twitter's bird is the strongest social media icon along with Facebook's 'f'. The blue colour, also chucked in the bin, is strong. The word "Tweet" also had very strong results: 82% Recognition and 62% Brand Attribution (Score 2/10: assumes asset testing not done, or ignored!)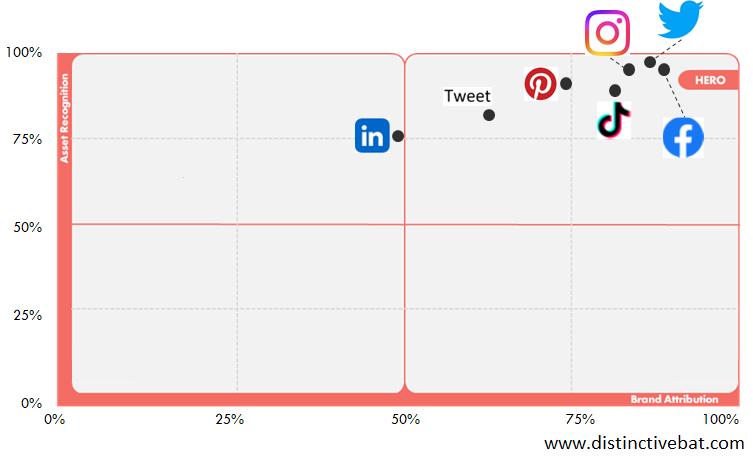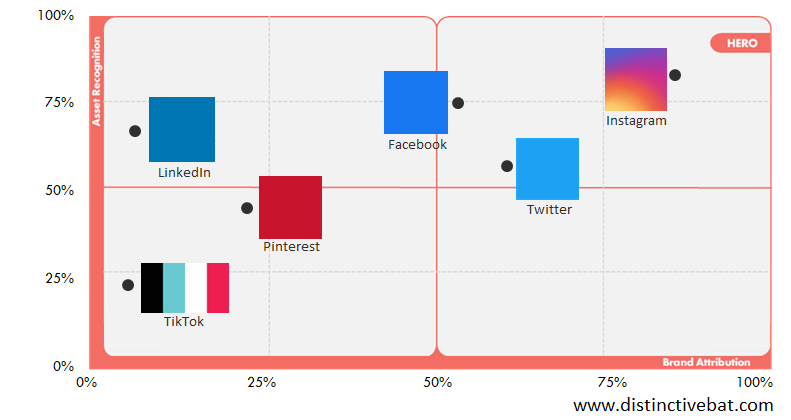 ITV Hub/ITVX: in contrast, ITV used extensive research to understand the ITV and ITV Hub brand assets. This confirmed that whilst the ITV Hub product had issues, there was a lot of positive equity in the ITV brand that could be re-energised. Since the re-launch as ITVX, Iconic Asset Tracking (IcAT) has been used to track progress in addition to BrandIndex data. This research showed that consideration grew from 29% in November 2022 prior to the re-launch to 38% in April 2023, above Disney+ and All 4 (3). (Score 9/10)
Step 2: Understand the Brand Stretch
With an understanding of your brand assets, the next step is evaluating the degree of stretch from the product today to the future product offer. If this stretch is small, then an evolution of the current brand name and identity can work. This is especially the case if the current brand assets are strong.
Twitter/X: Judging the stretch is hard, as the future product offer is unclear. Speculation is that Musk plans to launch a 'super app', inspired by Tencent's WeChat, the world's biggest super app with 1.3 billion users. "X is the future state of unlimited interactivity – centered in audio, video, messaging, payments/banking – creating a global marketplace for ideas, goods, services, and opportunities," gushed newly-appointed CEO Linda Yaccarino (4). If the future product does end up as such a radical change versus today's messaging-based app, a new name could be justified. However, an evolution of Twitter, such as TwitterX, would have built on the existing strong brand assets (Score 8/10, assuming the new product is a WeChat-like super app)
ITV Hub/ITVX: the new offer here was a significant upgrade, with a much improved interface and a step-change in the quality and quantity of content. Some experts suggested the need to ditch the ITV brand, given its associations with traditional, 'linear TV'. However, the ITV brand asset also had a lot of positive equities, including trust, entertainment and popularity for all ages. ITVX allowed the company to leverage these equities whilst also modernising and updating the proposition (Score 9/10)
Step 3: Create a Clear Brand Positioning
Any brand re-launch needs to be built on a clear brand positioning. This should then inspire and guide every part of the new offer, including the name and visual identity, but also the product/service itself.
Twitter/X: the shift from Twitter to X is poorly defined and cryptic, at least for now (see below). The rebranding didn't precisely articulate what 'X' stands for and how it encapsulates Twitter's evolution. The lack of clarity in the new positioning left users puzzled, questioning the purpose and benefits of this change (Score 1/10)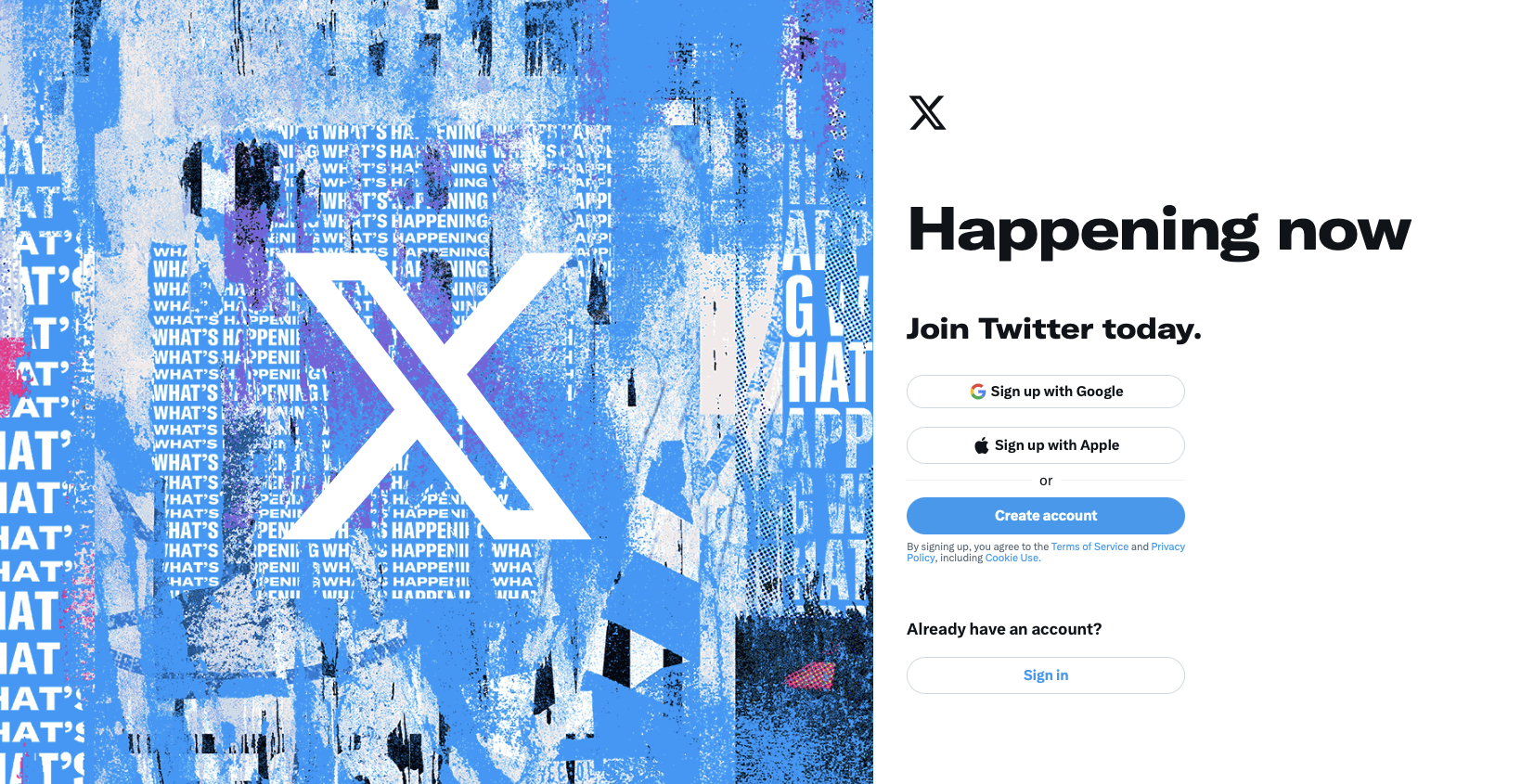 ITV Hub/ITVX: in contrast, ITVX was clearly positioned from launch as "the UK's freshest streaming service", following consumer research on different positioning directions. This positioning capitalized on ITV's strengths vs. streaming brands like Netflix, including live events and regular updated content. This approach made it easy for people to understand that the 'X' represented the new, fresh, and dynamic face of ITV (Score 9/10)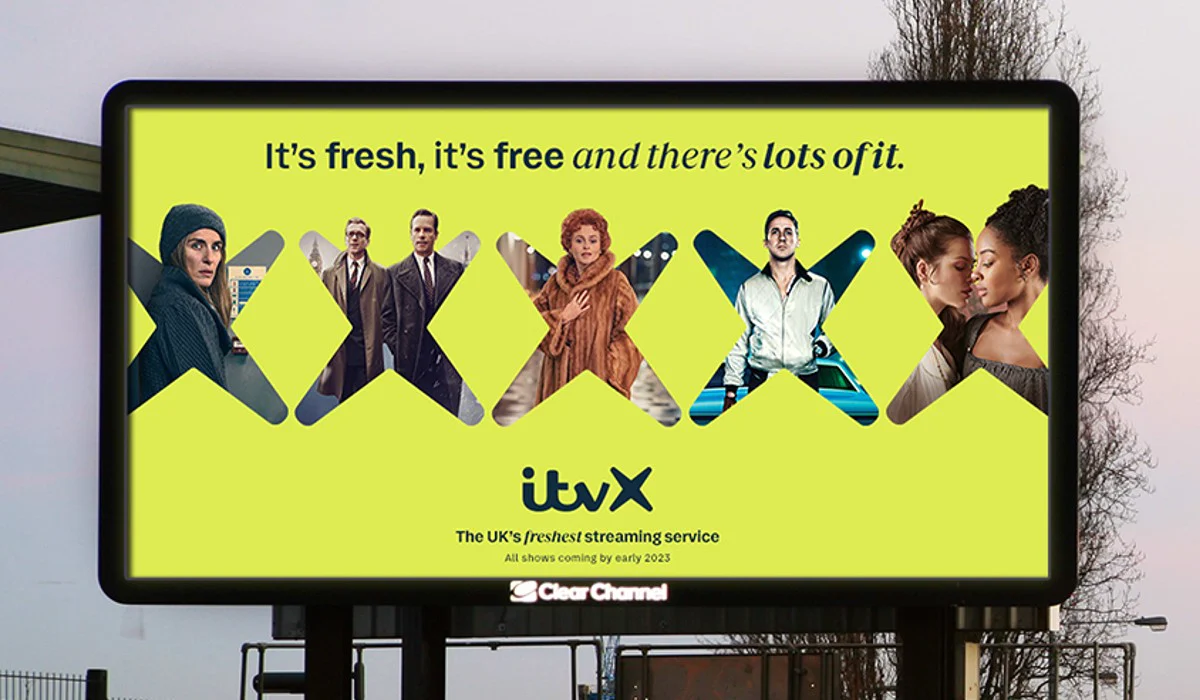 4: Use the New Name as a Symbol of a Product Upgrade
Any new name should be a symbol of positive change. It is an opportunity to provoke positive re-evaluation. For example, book company Lost My Name started life with a single book about a a little child who lost their name. As the company grew it started to create books personalised  based on things including children's homes, birthdays and favourite foods. Changing name to Wonderbly was a symbol of the new, broader offer focused on creating "Extraordinarily personalised, wonderful books about all kinds of things".
Twitter/X: the rebranding is not associated with any noiceable product upgrade. The change appeared, therefore, as superficial, creating a disconnect between the brand and its user base. "This is not simply a company renaming itself but doing the same thing," proclaimed Musk in a Tweet, sorry, in an X. However, for now this is exactly how it looks (Score 2/10)
ITV Hub/ITVX: the rebranding symbolised the launch of a better, more advanced streaming experience. The amount and quality of content was significantly upgraded, including new exclusive series like A Spy Amongst Friends, starring Guy Pearce and Damien Lewis. Several years and millions of pounds were also invested in creating a much more robust, attractive and user-friendly streaming platform (Score 10/10)
5: Create a Complete Visual Identity Change
Any rebranding should have a complete visual identity change, covering the logo, name, symbols and communication properties.
Twitter/X: the rebranding is half-baked, to put it politely. The new name has been used in stunts including being projected on the company's HQ. However, inside the app itself, we have a messed up mish-mash, with the term Tweet still strongly present. (Score 1/10)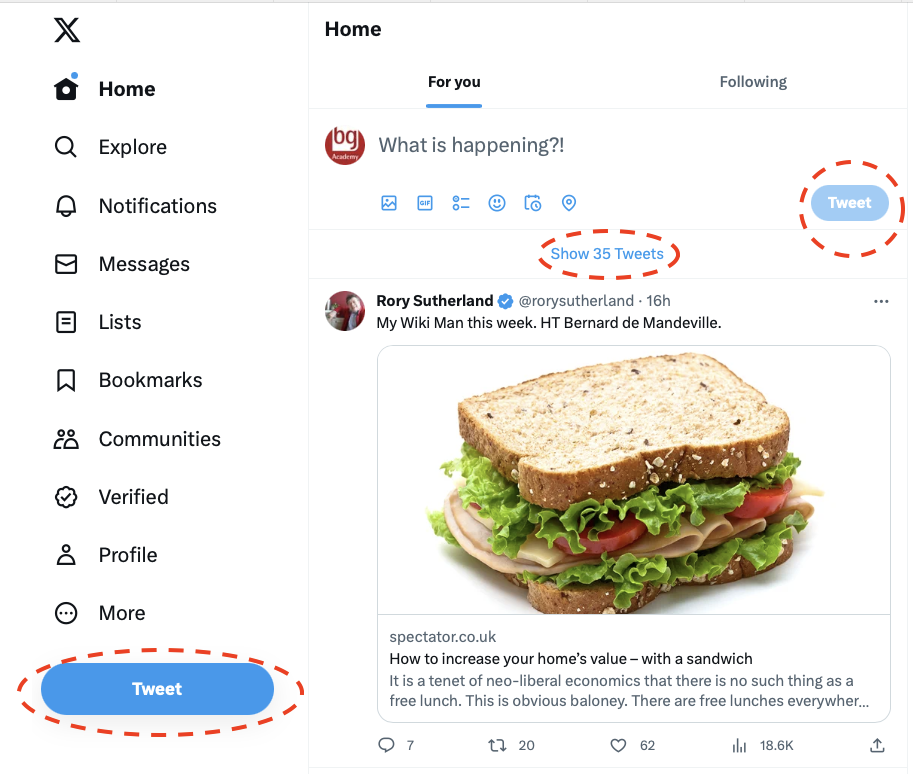 ITV Hub/ITVX: a complete visual identity change was orchestrated, including the new user interface of the streaming service itself. This was done in partnership with leading visual identity agency DixonBaxi. The comprehensive revamp in logo design, typography, and color palette reinforced the new brand's vibrant and modern persona. (Score 9/10)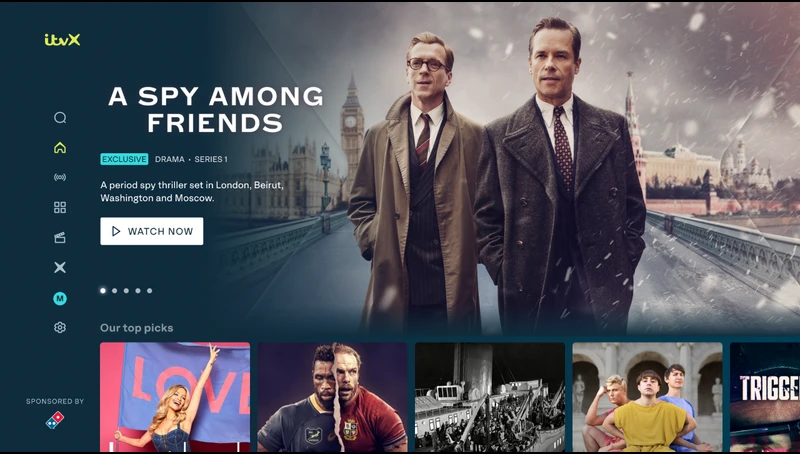 SUMMARY OF SCORES/50:
Twitter/X:14/50
ITV Hub/ITVX: 46/50
In conclusion, Twitter's rebranding to "X" is an example of a superficial, poorly executed change. The half-baked solution is unlikely to reverse Twitter's fortunes, which have deteriorated since Elon Musk's takeover. Twitter is reported to have lost almost half its advertising revenue since last October's takeover (5) and 20% of its user base in the last quarter (6). In contrast, ITVX is a well designed and executed rebranding that is already paying off, driving brand and business growth, with digital revenue digital revenue increasing 24% to £218 million in the latest quarter (7).
We will have to wait to see if the promised superapp appears any time soon and if at that time the company delivers a smart strategy and properly executed rebranding. I remain sceptical of Musk pulling this off successfully and expect Twitter/X to be another example of name change nonsense!
Sources
(1) Changing brand assets without data in Yahoo! News
(2) Distinctive BAT testing on Twitter brand assets
(3) ITVX progress in Marketing Week
(5) Twitter's loss of revenue BBC