The Rolls Royce Brand Rejuvenation Rolls On
With a global recession on the horizon, you might think that premium brands would be struggling for sales. However, the continued success of the Rolls Royce brand shows that this is not always the case. I first posted on Rolls Royce's the rejuvenation back in 2014 here. And the revitalisation has picked up pace in the eight years since then. The brand posted record sales of 5,586 cars last year, up 54% versus the level reported in my last blog post.
In this post, we re-visit the key points from the 2014 post, to see if and how they have helped the Rolls Royce brand continue to grow.
1. Immersive customer insight, led from the top
Eight years ago I wrote about how CEO Torsten Müller-Ötvös led by example in getting consumer insight. In particular, I highlighted how he didn't rely on conventional research "Our customers are not the sort of people who come to focus groups or fill out questionnaires," he said in a Times interview (1). Instead, he used the type of immersive insight we recommend on brandgym projects, travelling the world to meet dealers and have dinners with customers. "This is how we get our feedback, about the cars but also what is happening in our customers' daily life, what is important to them."
Fast forward to 2022 and Müller-Ötvös is still leading Rolls Royce as CEO. He strikes me as a 'brand CEO': the living, breathing manifestation of the Rolls Royce brand and its purpose of 'Inspiring Greatness'. This sort of continuity is rare and I suggest it has played a role in the brand's sustained success. He seems to be staying close to his customers to understand them. For example, in one interview he explained how the global pandemic had helped drive growth for the brand's luxury cars (2). "Many people witnessed people dying from Covid and that made them think life can be short and you'd better live now rather than postpone until a later date," he said.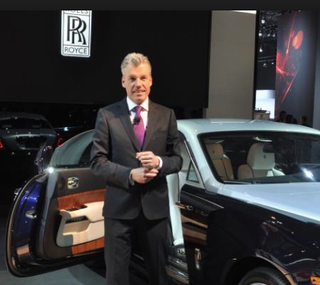 2. Core range extension
Back in 2014 we looked at how the Rolls Royce brand was making clever use of range extension to grow their core business. When Müller-Ötvös took over in the middle of the global financial crisis in 2010, Rolls was selling 1,000 cars a year with just the Phantom. Helped by an enlarged core range, by 2014 sales were four times this level. The Ghost was launched as a smaller, more accessible "baby Rolls", a mere snip at £200,000, £50,000 cheaper than the Phantom! The sportier Wraith model injected dynamism and modernity into the brand. 
In 2018, the brand launched an even more disruptive core range extension: the Cullinan SUV. This giant SUV is definitely not everyone's cup of tea. But boy, it seems to have worked for the brand, with Müller-Ötvös reporting "unprecedented demand" for the vehicle (3) that accounts for as much as 40% of the brand's sales. Importantly, it has delivered against the key objective for any core range extension: to drive penetration by recruiting new customers. Around 80% of Cullinan customers are new to the brand, so the vast majority of SUV sales have been incremental, according to an interview given by Müller-Ötvös (3).
One of the most suprising facts I found in research for this post is the average age of Rolls Royce's customers. What do you reckon this is? 60? 50? In fact, the brand has the youngest customers out of owner BMW's brands, including Mini (4), with an average age of only 43 (3). My guess is that the brand rejuvenation has helped drive this down from a much higher age back in the early 2010s.

3. Remember and refresh what made you famous 
In the last post, I explained how Rolls Royce was famous for craftsmanship and luxury finishing. Back then, the competences were being used today to customise cars for demanding, high net worth individuals, including "unique colour co-ordinations, stitching of made-up family crests in the headrests and a solid silver Spirit of Ecstasy figurine".
The brand has continued to remember and refresh what made it famous. In particular, the company will launch its first fully electric vehicle in 2023. The Spectre will be priced between £250,000 and £500,000. I was fascinated to read how CEO Müller-Ötvös feels the Rolls Royce brand has a competitive advantage in the electric space versus rival luxury sports car brands. "Sports cars need to crack the sound, while for us, being without sound is part of the brand," he said (4).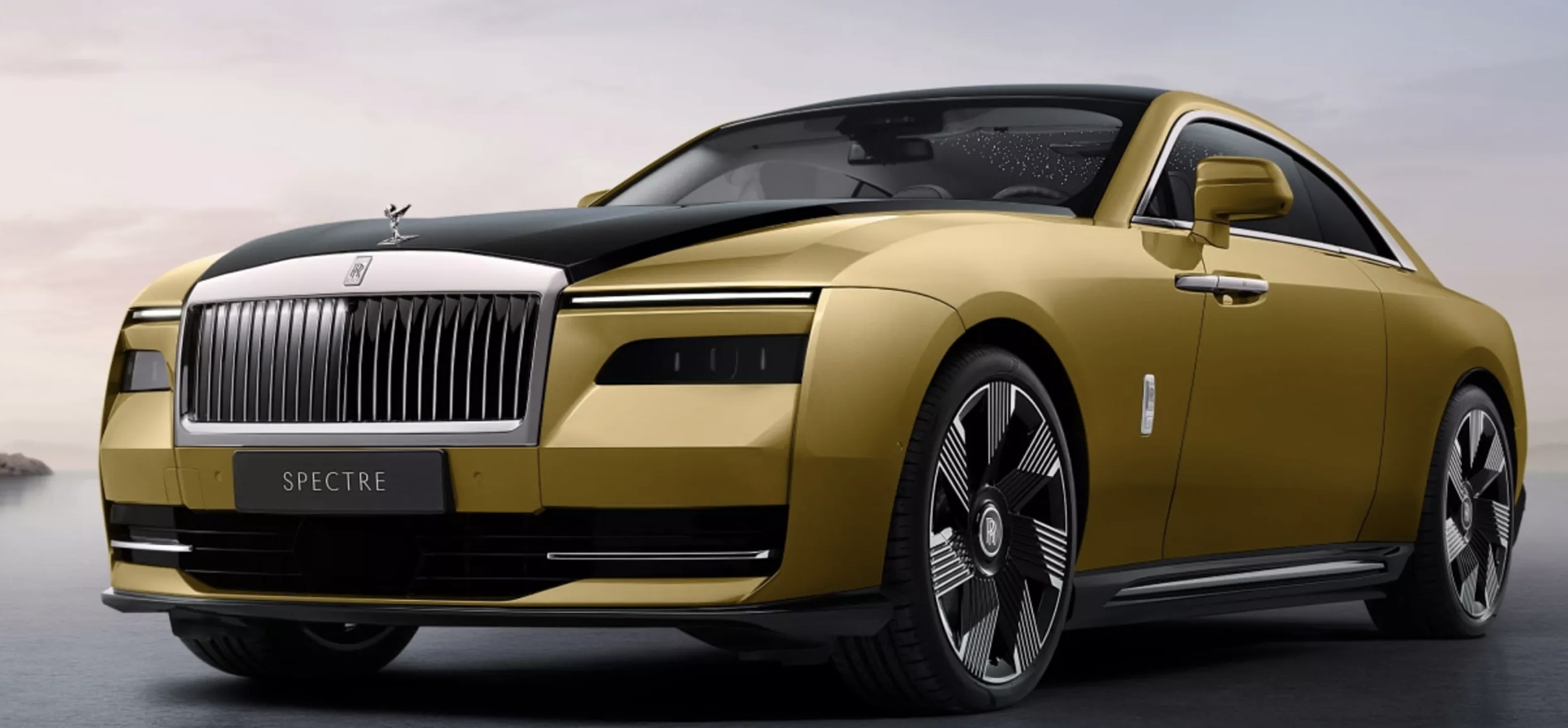 The brand has also rejuvenated itself by creating fresh, new expressions of the Inspiring Greatness brand idea. This includes the Inspiring Greatness Series of "aspirational stories highlighting extraordinary ambition and distinguished achievement". The series has different "chapters" based on themes related to greatness, such as "Masters of Craft" and "Designing the Exceptional, featuring exceptional individuals that add aspirational lifestyle values to the brand.
In conclusion, as I said back in 2014, Rolls Royce is a great example of how to rejuvenate your brand by remembering and refreshing what made you famous. And eight years on, I'm still waiting for any brandgym blog readers to share first-hand experience of being a Rolls Royce owner!
SOURCES:
1. Torsten Müller-Ötvös interview
2. Pandemic effect on luxury cars