Tech-enabled advertising: Castle Lite's Cold Tracker
The most satisfying part of my job is seeing brandgym clients achieve their brand and business ambitions in the marketplace. A recent example was seeing the Castle Lite team and their agency Promise win two Cannes awards for their Cold Tracker campaign. 
I've been lucky enough to work with AB InBev for 25 years, including a project back in 2019 to help the Castle Lite team re-connect with and re-boot the brand's Unlocks Extra Cold Refreshment positioning. Cold Tracker is a brilliant example of, literally, bringing the brand idea to life in a new and interesting way. The innovative, tech-enabled campaign uses a 3G device fitted to bar fridges to monitor temperature and location.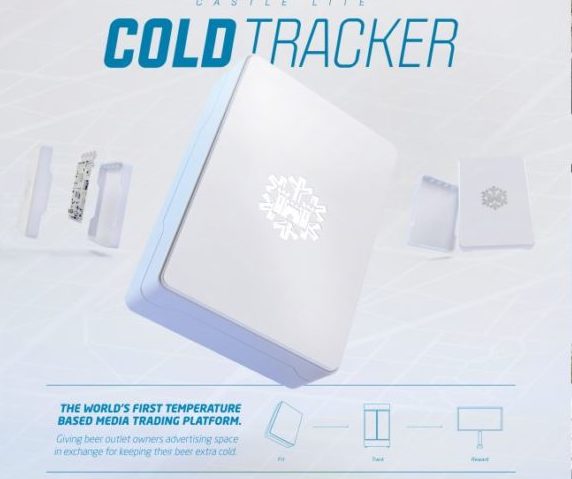 The device sends this data to out-of-home 'leaderboards', displaying which local bars are offering the coldest Castle Lite (see below). 
Below I suggest some key learning from this effective campaign.
1. Solve a brand issue
A  barrier to fully delivering the Extra Cold Refreshment proposition in Africa is getting bars to serve Castle Lite at -2.5ºc. One specific problem is retailers turning off fridges altogether, owing to rocketing electricity costs. On average, 60% of informal outlets in key African markets kept turning their fridges off to cut costs (1). This meant Castle Lite advertising was promising extra cold refreshment but not delivering against this promise in-market. "This wasn't working for the brand," explains Promise Agency co-founder Marc Watson (1). "We needed to incentivise outlets to keep fridges on and ensure that Castle Lite was Extra Cold."
2. Solve a customer issue
Castle Lite and Promise cleverly solved the brand issue above by solving a customer issue: the need to make more cash. The team created what they call "the world's first temperate-based media trading platform." As a reward for keeping fridges on and Castle Lite extra cold, customers received valuable advertising exposure for free. In addition to the real-time digital billboards, participating outlets were also promoted in local newspapers and social media via paid-for Castle Lite advertising (see below).
Participating outlets saw sales grew by up to 80% versus competing outlets with turned off fridges, with an average 41% return on their investment in keeping the fridges cold (1).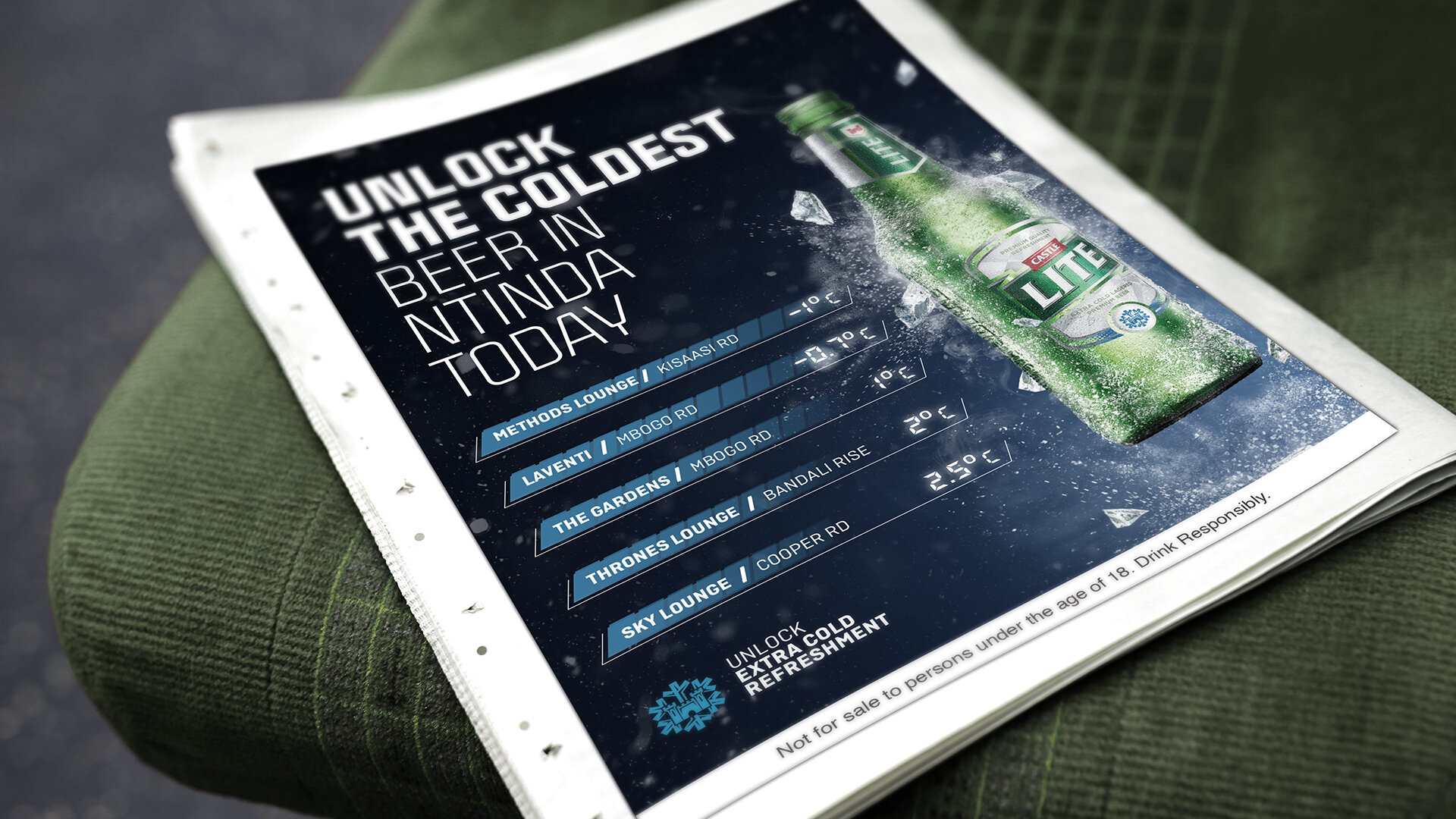 3. Build the business AND the brand 
Some academic marketing theory suggests you have to choose between brand building and sales building activity. There's even a rule: you should split your spend 60/40. However, campaigns like Castle Lite's Cold Trackers show how you can break this 'tyranny of choice'. You can build your brand AND SMS (sell more stuff). 
4.Create and amplify brand properties
With Cold Tracker the team have created a distinctive brand property for Castle Lite. This is a replicable brand property which can be amplified over time and also expanded across the Africa region.
Bravo to the Castle Lite team and Promise. The Cold Tracker campaign is a great example of harnessing technology to solve an real-life issue in a way that builds the brand and the business. 
Sources:
(1) https://adcomm.co.za/hot-reception-for-castle-lites-cold-tracker/