Core brand revitalisation: Formula 1 'Drive to Survive'
Formula 1 is a global motorsport bought for $8bn in 2016 by Liberty Media. The new owners knew they would need to make changes to capture new audiences and achieve growth. They set out a desire to turn F1 into an entertainment brand "The goal is to bring F1 to popular culture," said Ellie Norman, the marketing and communications chief. Among a raft of activities across social media, e-sports and the like, they commissioned a Netflix documentary series: Drive to Survive.
Post by David Nichols, Group Managing Partner and Head of Invention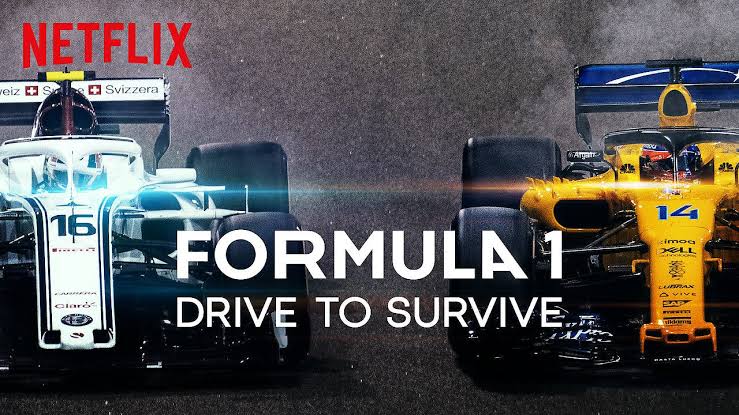 The creative idea of the series is to turn Formula 1's 21 gruelling four hour races into 10 dramatic, action-packed stories centred around the personalities, politics and posturing of the 10 teams. At the suggestion of my brandgym colleague David T., I watched the first episode.   
One week later and my whole family have been glued to this edge-of-seat thriller ever since. After watching the series, my wife, 21yr old daughter and my colleague's family are all hooked on F1. "We should watch a race" said Mrs Nichols – who has never spared a moment for motorsport until now! And it seems we're not the only ones who have been converted into F1 fans by this brilliant series. Formula One's 2021 season-opening Bahrain Grand Prix broke viewership records for Sky Sports. It was the most watched Grand Prix ever on Sky's channels and the first race to peak at over two million viewers. The show has been hailed as a marketing "silver bullet" by Adam Crothers, F1's head of digital media rights (1).
We believe there are real marketing lessons to be learned from F1 on how to revitalise the core of your brand and make it relevant to new audiences without fundamentally changing the core product:
Increase your reach – By focusing on the personalities and drama behind the scenes, rather than lap times and statistics, F1 has engaged people whose first interest is not the cars, but sports entertainment – a much bigger audience. And by broadening the target F1 can drive the penetration that is key to growth.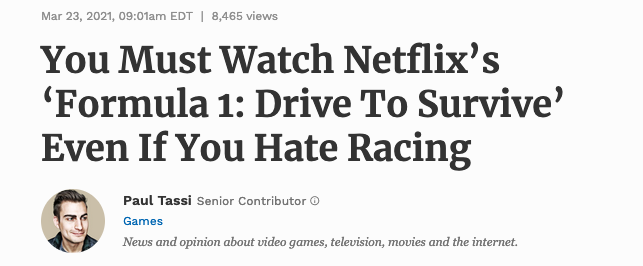 Focus on the Core – It sounds obvious, but often the knee-jerk reaction to looking for new audiences is innovation – design a new product for the new target.  This is fraught with risk and is highly likely not to deliver the financial rewards you seek.  What F1 have done is to challenge themselves to create core brand revitalisation. 
Follow the Money – F1 have a huge presence in 'traditional' live TV with their races aired in multiple markets. But this is targeted at their core, fanatical motorsport fans.  By moving into the Video On Demand world of Netflix series they are 'following the money' – going where all the people are.  The success of films like RUSH (2013) about James Hunt & Nikki Lauda's F1 battles in the 80s and SENNA (2010) clearly gave them confidence that there was a market out there wider than just motorsport fanatics.
Brief creatives then get out of the way – F1 have obviously given Netflix full access to the teams, drivers and all the backstage goings on.  But the brave move has been to let the filmmakers create stories where they find them: personal tragedy, intense rivalry, business backstabbing – it's all there in these beautifully crafted episodes.  If you want to end up with great creative output, you have to give creatives a clear brief, then get out of their way.
Conclusion
This is a great example of a large global brand revitalising their core product to drive penetration to new audiences.  It will be very interesting to see how this effort delivers new users and energy to a great brand.  For now, do yourself a favour and watch 'Formula 1 – Drive to Survive'.  You will not be disappointed!
Sources:
(1) https://www.sportspromedia.com/analysis/drive-to-survive-netflix-f1-formula-one-jennie-gow-interview