Brilliant brand activation: Visit Nature by Nature Valley
Brands spend billions of pounds a year on price promotion. This activity temporarily builds short term sales. However, it has limited long term effects, according to research by Prof Byron Sharp (1). It also does nothing to build brand equity and if anything erodes it. This is why we encourage teams to go beyond brand promotion to 'brand activation': creating distinctive,brand-led campaigns that boost sales AND brand equity.
A brilliant brand activation example comes from snack bar brand Nature Valley, in a Linked In post by General Mills European Marketing Director, Mark Brown. Developed with creative agency Space and in partnership with TripAdvisor, Visit Nature offered Nature Valley-curated, localised tourism experiences. The campaign inspired families to experience UK nature during the lockdowns of late 2020. The campaign won Best Brand Building campaign at the MAA GLOBES,  having driven a sales increase of 12.1%, increased penetration by bringing 200k+ new shoppers and boosted market share by 2.2% (2)
Below we explore what made Visit Nature an effective brand activation campaign. We'll use the Brand Activation Insight tool from the brandgym Mastering Brand Growth program, which helps you highlight a 'sweetspot' from three sources of insight: 1. Passion points, 2. Your brand story, 3. Link to your product category
1. Tap into a PASSION POINT
Exploring 'passion points' is the first source of inspiration for a brand activation campaign. These are areas of interest to your core consumer group, such as hobbies and pastimes. For Nature Valley, travel and tourism was such a passion point. The team dug deeper to find a specific angle on this passion point, which was seeking inspiration for UK-based experiences, given the travel restrictions during lockdowns. "We're encouraging people to fall in love with UK nature and enjoy the same escapism that a trip abroad can offer," commented Helene Henderson, Nature Valley's Brand Manager (3).
2. Bring to life your BRAND STORY
The next step is to find a link between the passion point and your brand positioning. In this way, the brand activation campaign works as one 'chapter' of telling your brand story. Visit Nature has a clear and obvious link to the overall brand idea, Get Out More. This big brand idea was communicated in the years prior to the Visit Nature campaign, creating distinctive memory structure that the brand activation campaign could build on and reinforce. A major TV campaign in 2019 highlighted how the Nature Valley range was ideal for eating on outdoor adventures. "Having adventures and taking Nature Valley with you, is what 'Get Out More' is all about," observed Kat Jones, Nature Valley's marketing manager (4). "After all, we didn't pioneer the cereal bar so people could snack on the sofa!"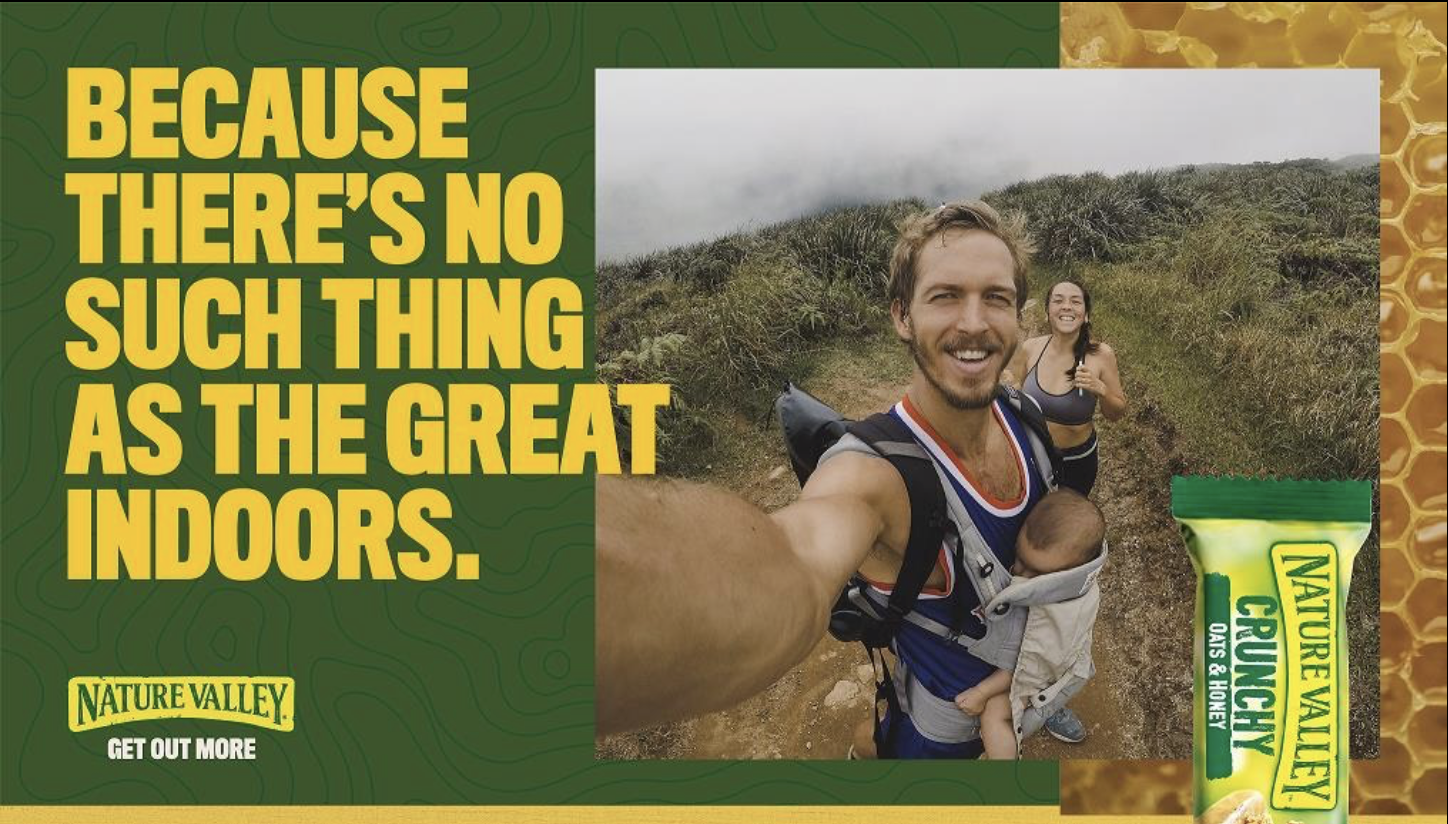 3. Link to your product CATEGORY
The third, final and crucial step is to ensure that the brand activation campaign has a link to your product category. This increases the chances of the campaign helping you 'SMS' (sell more stuff) by associating your brand with a relevant usage occasion. This seems obvious. But activation campaigns can often be 'logo slapping' exercises, where the link of the activity to the brand's product is unclear.
Visit Nature is a great example of having a tight link to the product category, building on the Get Out More brandcampaign. "Visit Nature further highlights our tasty range of Nature Valley snack bars as the ideal accompaniment for an outdoor adventure," explained Helene (3).
4.AMPLIFY across your mix
Amplifying your brand activation campaign across channels allows you to 'turbo charge' your marketing activity. This is more than just a 'matching luggage' approach where all marketing looks the same. Turbo marketing plans orchestrate different channels so they reinforce each other and work together. For the Visit Nature campaign, the brand team and their agency, Space, used a mix including (4):
TV: building broad awareness
Social media (Facebook, Instagram and Pinterest) and digital advertising: directing people to Nature Valley & Tripadvisor bespoke guides, inspiring them to book an outdoor adventure
Competition on Facebook and Instagram: encouraging people to upload a photo of them enjoying nature outdoors, to win a trip for four people and see their images included as part of the campaign
5.Create REPLICABLE brand activation properties
One big advantage of brand activation campaigns is the potential for amplification over time. Carling Black Label's Be the Champion Coach campaign has run for 10 years, for example. This creates 'fresh consistency' over time to build distinctive memory structure. Rather than re-inventing the marketing plan ever year, teams can work on evolving and improving a replicable activation campaign to make it bigger and better.
Visit Nature might have been conceived during the Covid-enforced lockdowns in the UK. But it feels to me like it could have potential to become a replicable, long-term activation campaign. The need to "encourage people to step away from the screen, go outside and connect with nature" that Kat Jones highlighted is more relevant than ever today, I suggest!
In conclusion, Visit Nature by Nature Valley is a brilliant example of brand activation that hits the sweetspot combining insights into passion points, brand story and product category. It built sales. But it also helped bring to life a big brand idea.
You can explore TURBO MARKETING in depth on the short, on-demand course on our brandgym Academy platform here. The course is only £95+VAT, fully refunded if you go on to take the full brandgym Mastering Brand Growth program, where we explore a comprehensive and practical 8-step program for creating brand strategy to inspire business growth.
SOURCES
(1) How Brands Grow, by Byron Sharp