BRAND MARKETING BENEFITS AIRBNB 
Airbnb reported its strongest ever quarterly results in the 4th quarter of 2021. Revenue of $1.5bn was up 38% vs. 2019. At the same time, sales and marketing spend decreased by 25% (excluding stock- based compensation and non-cash items). How did they pull this off? A move to focus on brand marketing seems to be the key to Airbnb's growth.
Brand marketing focus 
Airbnb's positive results reflect a re-focusing of marketing spend on strategic brand building, with "continued reductions in performance marketing spend," according to Marketing Week (1). "We shifted our marketing strategy to be more brand-driven and  less dependent on search engine marketing (SEM)," CFO Dave Stephenson said. "It proved to be the right shift. We're going to be expanding it to more countries." 
We looked at balancing strategic versus tactical marketing spend in an earlier post here, with IPA research showing that brands had suffered from focusing too much on tactical, performance marketing. 
The brand-driven marketing campaign in 2021, Made Possible by Hosts, was the first large-scale campaign of this type for several years. Airbnb's 4th quarter traffic increased c.20% versus 2019 in the seven countries where the campaign ran, "significantly" ahead of non-campaign countries the company reported (1). 
Brand marketing early in the customer journey 
I explored the customer decision journey an earlier post here. I drew on McKinsey research showing the source of customers by stage of the journey. Performance marketing, such as SEM, concentrates on the Search stage (see below), once people are actively interested in buying. But focusing too much on this stage risks being in an increasingly expensive battle to bid for key words and buy digital ad space.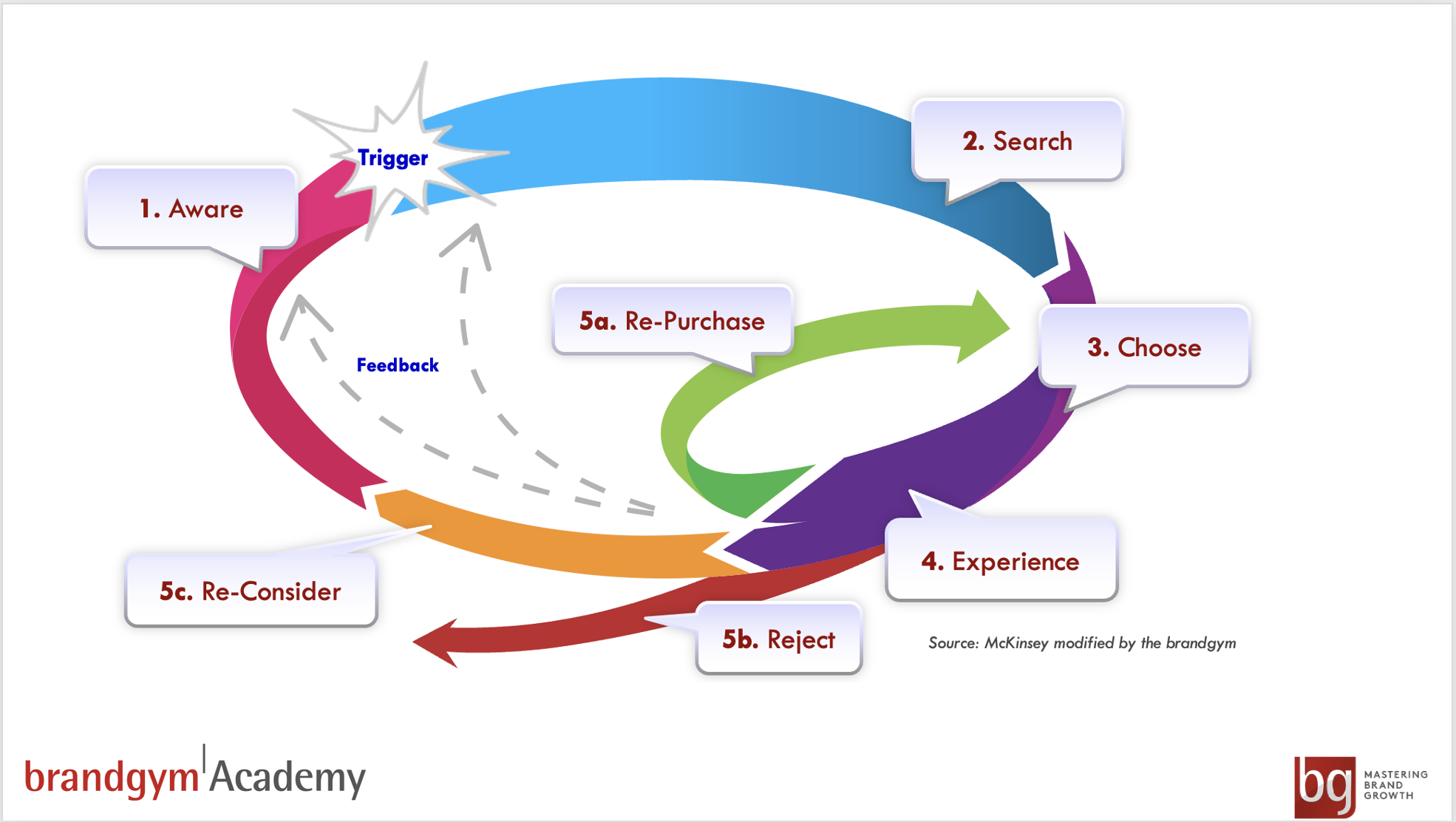 In contrast, Airbnb is re-focusing earlier in the decision journey on the Awareness stage, which accounts for up to 63% of buyers, depending on the category (below). Adidas has taken a similar approach, as I posted on here. This builds distinctive memory structure with a broad group of potential customers, not just those actively looking to buy now. Airbnb's ad awareness score increased from 2.8 in February 2021 to 9.4 in March and a peak of 14.1 in July in YouGov's BrandIndex (2). Airbnb is already top of mind when a trigger moves this broader group into the Search and Choice stages.
This way, Airbnb has a better chance of being selected without the need for expensive performance marketing. This is illustrated by an impressive 90% of Airbnb's traffic being direct to the site. Rather than being the focus, performance marketing is used like a "laser" to help balance supply and demand (1). 
Communication to meet business needs
Hands up. I was not enthusiastic about Made Possible by Hosts when the campaign launched in early 2021. In particular, I regretted the brand ditching the previous, highly effective Live There campaign. However, with the benefit of hindsight, I see how the campaign cleverly meets a dual business goal:
i. educate guests about the benefits of being hosted
ii. inspire more people to become Airbnb hosts.
Back in the lockdowns of 2021, I also found the ads to be rather sombre and quite basic in execution. However, it seems that the low key, 'hand-made' look and feel of the campaign is working; maybe it conveys the authentic connections friends and family make during Airbnb stays. The brand is also doing a good job of balancing consistency, through the same structure and style of films, with freshness through new stories of Airbnb stays. For example, the recent Bonnie and Clyde film (3) shows an older couple having fun to the soundtrack of Jay-Z and Beyonce singing about 'me and my girlfriend'!
Driving distinctiveness to drive DIRECT traffic
Having a distinctive core product helps drive direct traffic to Airbnb's site, reducing the for expensive performance marketing."That's because Airbnb has an offering that's really unique," commented CEO Brian Chesky (1). This distinctive product offer help create positive word-of-mouth and word-of-mouse. "People are deeply passionate about it, they tell one another," Chesky continues. The distinctive product also helps create a strong PR presence. More than half a million press articles were published about the brand in 2021 alone.
Relentless renovation of the core
I'd like to see more of what makes the Airbnb experience distinctive in the brand's communication. For example, the personal attention of the host is visualised by showing a hand written note or card left by them to welcome guests. But this is featured briefly; blink and you miss it.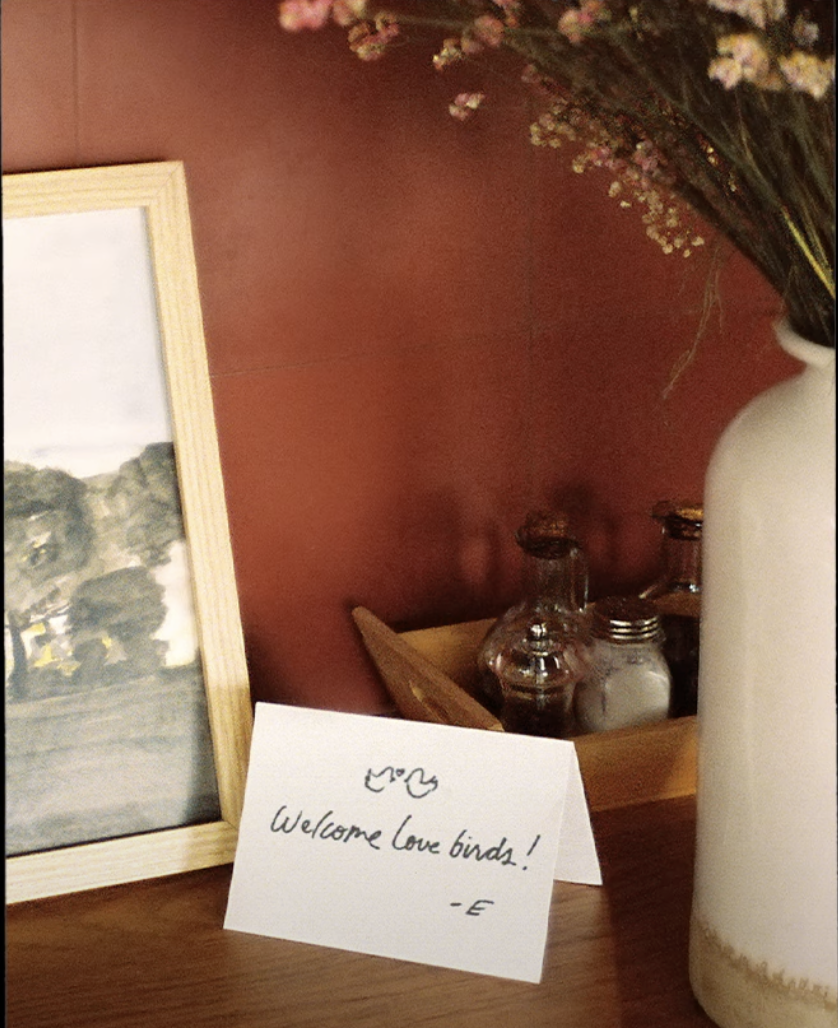 It seems that CEO Chesky is on the same page, with Airbnb planning to use brand marketing spend to promote some "big" product innovations launching (1). During 2021 already, 150 upgrades were added to the Airbnb platform. And it's good to see the company plans relentless renovation of the core. "In 2022 and beyond … we're going to accelerate our pace of innovation," Chesky is reported as saying (2).
I like how the core renovation is structured around key thematic areas linked to customer needs (3):
Unlock the next generation of hosts: tackle obstacles raised by people considering hosting e.g. redesiging the 'host onboarding flow' to make it easier for new hosts to get started, introducing an 'Ask a Superhost' programme and creating free comprehensive AirCover top-to-bottom protection (below)
Become the ultimate host: helping hosts offer a more personalised service, to improve the guest experience
Make it easier for guests to live on Airbnb: responding to demand for longer stays, as people's habits change in a world of hybrid, flexible working. Nearly half of Q4 nights were for stays of a week or longer, with stays of a month or more 22% of nights and the fastest growing category of trip (3)
Simplify the guest experience: for example, introducing the 'I'm Flexible' feature to search Airbnb without time and date restrictions, used nearly 800 million times in 2021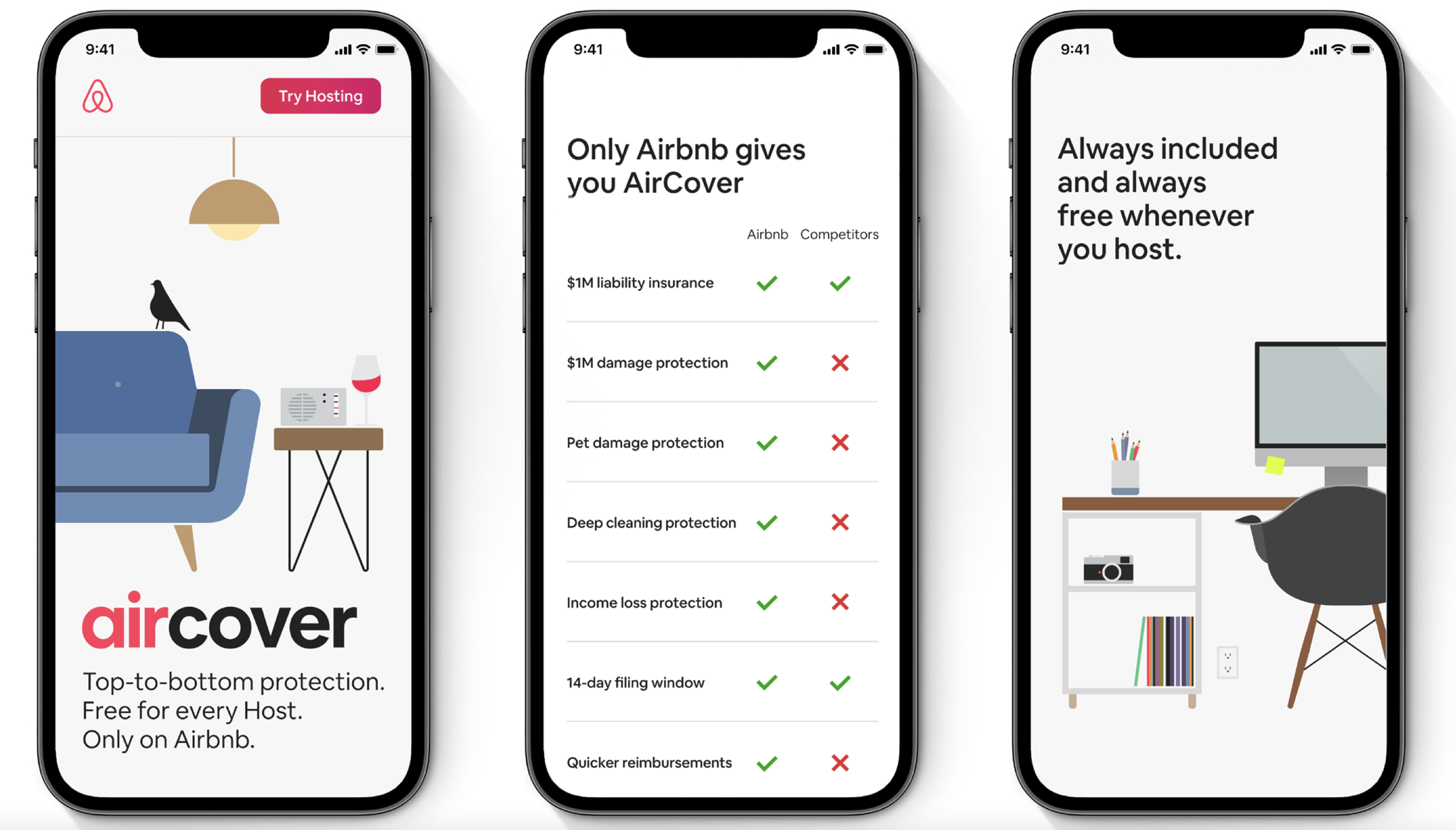 In conclusion, Airbnb's increased revenue with less spend shows the benefits of marketing plans focused on strategic brand building, not tactical performance marketing.
Sources:
(1) Marketing Week 
(2) Marketing Week – brand campaign 
(3) Made by Hosts ad