3 ways sustainability can help SELL MORE STUFF
We posted recently on the importance of rooting brand purpose in your product, not just on sustainability. Product plays a key role in brand purchase for 90% of consumer, with only 10% basing choice on sustainability alone, according to our research. This product-centred approach can inspire distinctive campaigns to help people & planet with the potential to deliver the ultimate objective of marketing: to SMS (sell more stuff).
In this post we look at three ways of driving a strong like between people & planet AND your core product.
1. PROMOTE ON-PACK like Heinz Beanz
Heinz Beanz has forged a long-term partnership with Magic Breakfast. The Silence the Rumble campaign aims to provide a tasty, nutritious breakfast to the 1 in 5 UK children at risk of going to school hungry.
During lockdown, Heinz launched a 'Heinz to Home School' food bundle via its Heinz to Home D2C (direct to consumer) platform. For every bundle sold, Heinz provided a week's worth of breakfasts to a child via Magic Breakfast. The bundle also helped parents having to juggle life, work, homeschooling and nutritious mealtimes. In addition to Heinz Beanz, Soups and Hoops, the bundle also included child-friendly recipe cards, colouring in placemats and pencils.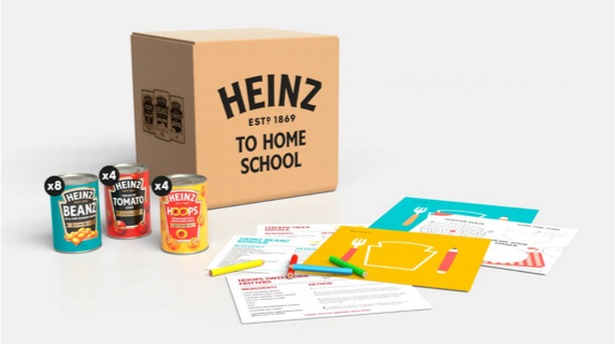 The Heinz team have followed this up with a limited-edition can in Tesco stores, with the iconic Heinz keystone transformed into a child's backpack. For every one of the three million cans sold, Heinz will donate a meal to Magic Breakfast. This will bring to the total meals donated up to 13 million.
These initiatives do a bit to help society but also drive trial to increase reach, helping build the brand and business.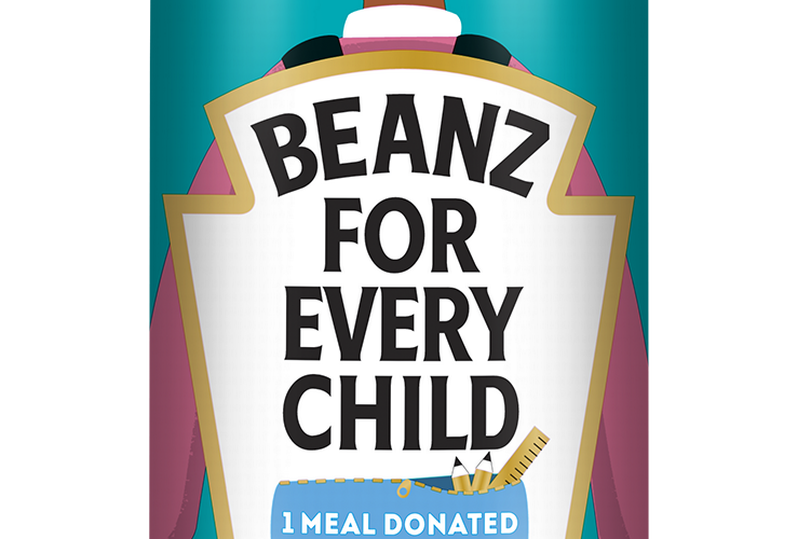 2. ACTIVATE YOUR BRAND like Hellmann's
Hellmann's has a brand purpose which covers planet AND product: To help people enjoy the simple pleasure of good, honest food without worry or waste.
The brand's #maketastenotwaste campaign is a good example of linking sustainability and the core product. The brand inspires AND helps people use Hellmann's mayonnaise and sauces to turn leftover food into tasty meals.
One recent example of this campaign coming to life was an activation focused on pizza crusts! The brand's research showed that 1 in 5 of us don't eat our pizza crusts, with half of those finding the crusts too dry. "Hellmann's hope to rescue more crusts from the bin by encouraging the nation to make them the star of the show with flavour. A little dip for your dough is all it takes!" explains the brand on their website (1).
As part of this program, a 'Condiments 'N' Crusts' pizza pop-up offered Londoners the chance to see for themselves how Hellmann's could make pizza crusts nice and tasty. This does a little bit to help the planet by reducing food waste. And again, the tight link to the core product drives trial and penetration.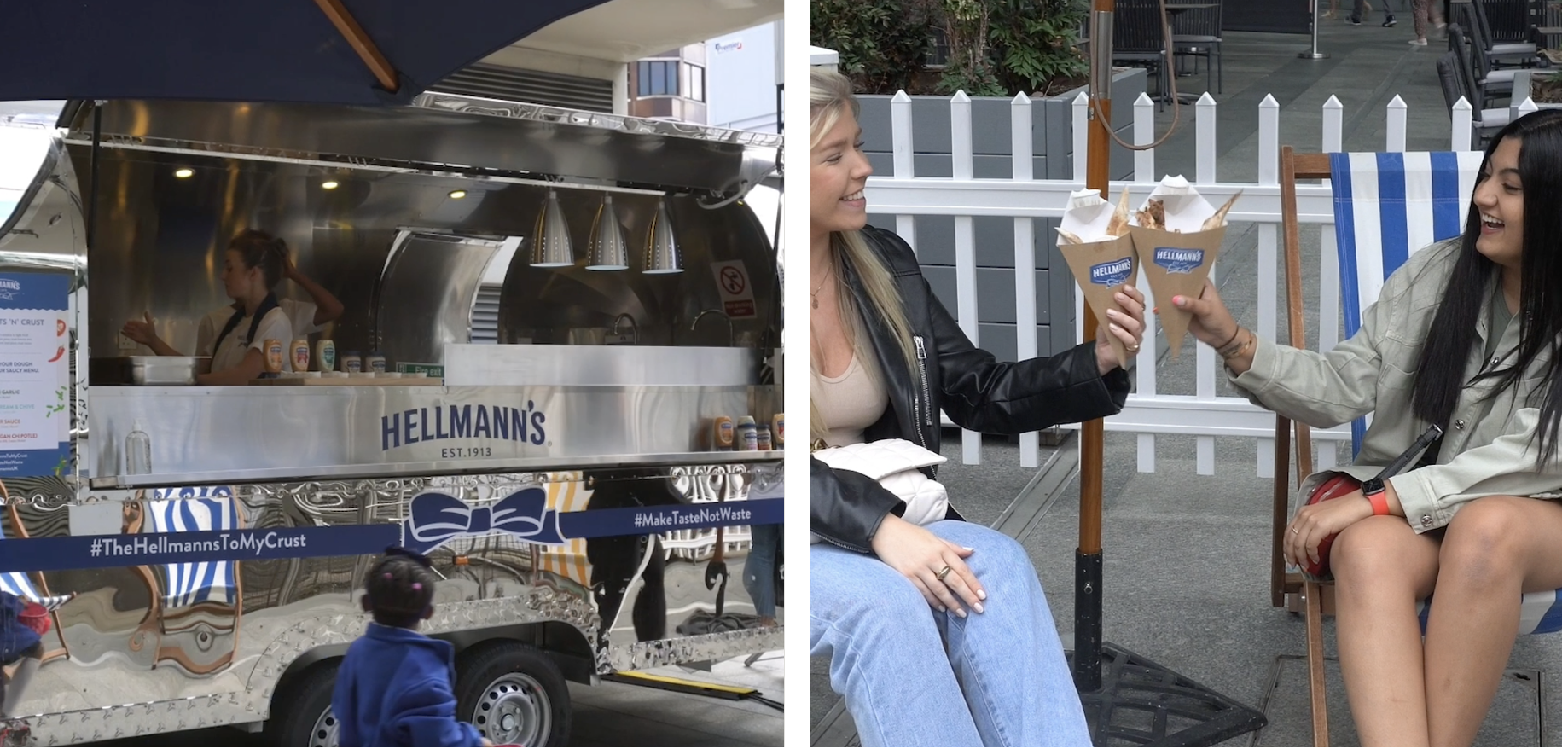 3. BAKE YOUR PUROSE INTO YOUR PRODUCT like Verkade
The two campaigns above are great examples of promoting existing products to help sustainability of people & planet AND sell more stuff. But even better is to actually bake your sustainability idea into your product.
A lovely example of this comes from Verkade, the Dutch biscuit and chocolate brand I was lucky enough to work on last year. The brand's new campaign uses the idea One Bite and Your Home. The biscuits and chocolate not only taste delicious (product 'sausage'), they trigger the warm, comforting feeling of being home ('emotional sizzle').
The brand already had a partnership with the charity Het Vergeten Kind which helps children who grow up in unsafe or unstable home situations. The charity's logo is a house with a pink heart. The idea from the project was to combine the brand idea and the social partnership, to create a home-shaped chocolate to raise money for the charity. One of my highlights of 2021 was seeing this idea come to life! (see below).
Again, this campaign is helping a good cause. But it also communicates the brand idea and drives trial of Verkade chocolate.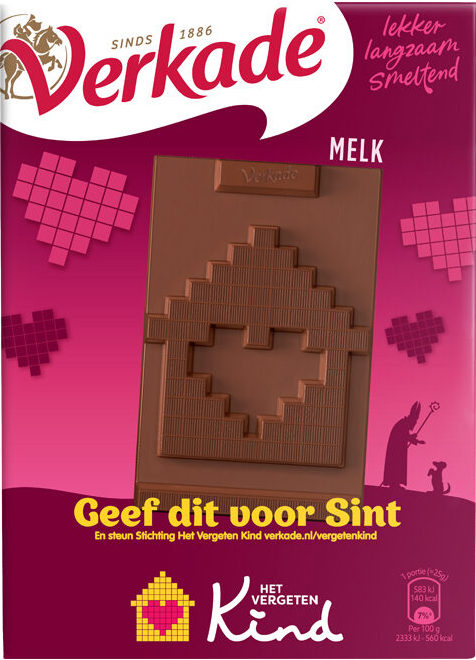 In conclusion, to make help purpose pay, ensure a strong like between sustainability to help people & planet AND promoting your core product. In this way, marketers can help make the world a better place and SMS! (sell more stuff).
SOURCES: