12 Top posts from a crazy 2020
As this bonkers year draws to a close, it's time to look back on the year and pick some monthly highlights from our 52 weekly blog posts. In our 15 years of blogging, with almost 1,500 posts under our belt, there's never been a year like it ….
JANUARY: TURNING PERSONAL PURPOSE INTO ACTION
This post talked about the approach used to work on personal purpose at our global partner retreat. We found a renewed sense of vigour and energy from the process, leaving with motivating and inspiring actions at both a 5 year and 12 month level. The process also allowed each partner to see how their personal purpose flowed from and reinforced the purpose of the brandgym as a whole: to help brand change agents achieve their ambitions.
FEBRUARY: MAGNUM PLEASURE STORE: REFRESHING A POWERFUL BRAND PROPERTY
This post was one of the last before the Covid s**t hit the fan. We posted on the The Magnum Pleasure Store is a rare example of a marketing program that a brand has successfully stuck with for the long term. The pop-up stores have been set up in major European cities each summer since 2012, featuring Magnum dipping bars that allow visitors to custom design their own Magnum.
MARCH: TIPS FROM 20 YEARS OF WORKING FROM HOME
As millions of people are suddenly had to start working remotely from home full time I shared some tips from the twenty or so years I've been 'teleworking', having built the brandgym from the start as a 'virtual' business. We've never had any fixed offices, with all brandgym partners working from home offices. Little did we know we'd still be working from home as 2020 draws to a close !

APRIL: 3 WAYS TO STAY SANE AND CONNECTED DURING THE LOCKDOWN
I explored ways to stay connected and have fun during the early days of anti-social distancing in this post. Maybe worth checking it out again for the festive season, including the virtual pub quiz kit (email me for a copy of that!)
MAY: HOW SHOULD BRANDS RESPOND TO THE COVID CRISIS?
We suggested in this post how brands could respond to the growing Covid crisis. The suggestions seem valid today: be distinctive and be useful by either easing the pain or by entertaining. Gymshark showed how to combine both with its Sweaty Selfie campaign.
JUNE: HOW TO PIVOT YOUR BRAND TO SAVE YOUR BUSINESS
As things got gloomier, we posted on small brands 'pivoting' to save their businesses. These success stories appeared like shafts of sunlight cutting through the clouds of doom that dominate the daily news. We looked at learning from several small businesses that acted with urgency and creativity to rapidly re-invent their offer to survive and thrive.

JULY: THE NONSENSE OF NASA'S LOGO CHANGES
In this post, one of our most read of the year, our partner in Mexico Bety Martinez shared learning from NASA's logo launching, crashing and re-launching. In a bonkers bit of brand identity work, NASA started using TWO logos, continuing to employ 'the meatball' as its primary symbol, but assessing how and where 'the worm will be used': a recipe for confusion and brand erosion!

AUGUST: 'BAKE THE BRAND' INTO EVERYTHING YOU DO LIKE ORLEBAR BROWN
This post was written during the summer holiday when things seemed to be getting back to some sort of normal. I was happy to put on my Orlebar Brown swim shorts and they inspired me to write about how to 'bake in' your brand to your product. This will be one of the cases on our upcoming Mastering Brand Growth program, on our new Brandgym Academy online training platform.

SEPTEMBER: FORGET 'THE NEW NORMAL'. THE ABCD OF MARKETING DURING 'NO NORMAL'
We proposed an approach called ABCD, which several months on seems as valid as ever:
Agile: be able to adjust to rapid and sudden changes in both the demand and supply sides.
Business focused: focus on solving real-life business issues that help companies sell more stuff (SMS) and/or cut costs.
Consumer closeness: regular and rapid insight to stay on top of changes in attitudes and especially behaviour during these turbulent times
Digital transformation: an obvious need is to drive growth through digital channels, especially in terms of e-commerce.
OCTOBER: WHY STUPID IDEAS ARE IMPORTANT FOR INNOVATION
Brandgym Create head David Nichols posted on why stupid, '5% ideas' are the spark that can to fire that creativity. He was delighted to see how such a 5% idea lay dormant for 15 years but eventually came to life as Cadbury's 'Darkmilk', when a changed snacking environment and an improved name finally giving it wings to fly.

NOVEMBER: DISTINCTIVENESS BEATS DIFFERENTIATION
In this post we used personal experience of working on the re-launch of drinks brand Nix & Kix to show how moving from a differentiation strategy to one based on distinctiveness can boost a brand's potential for growth.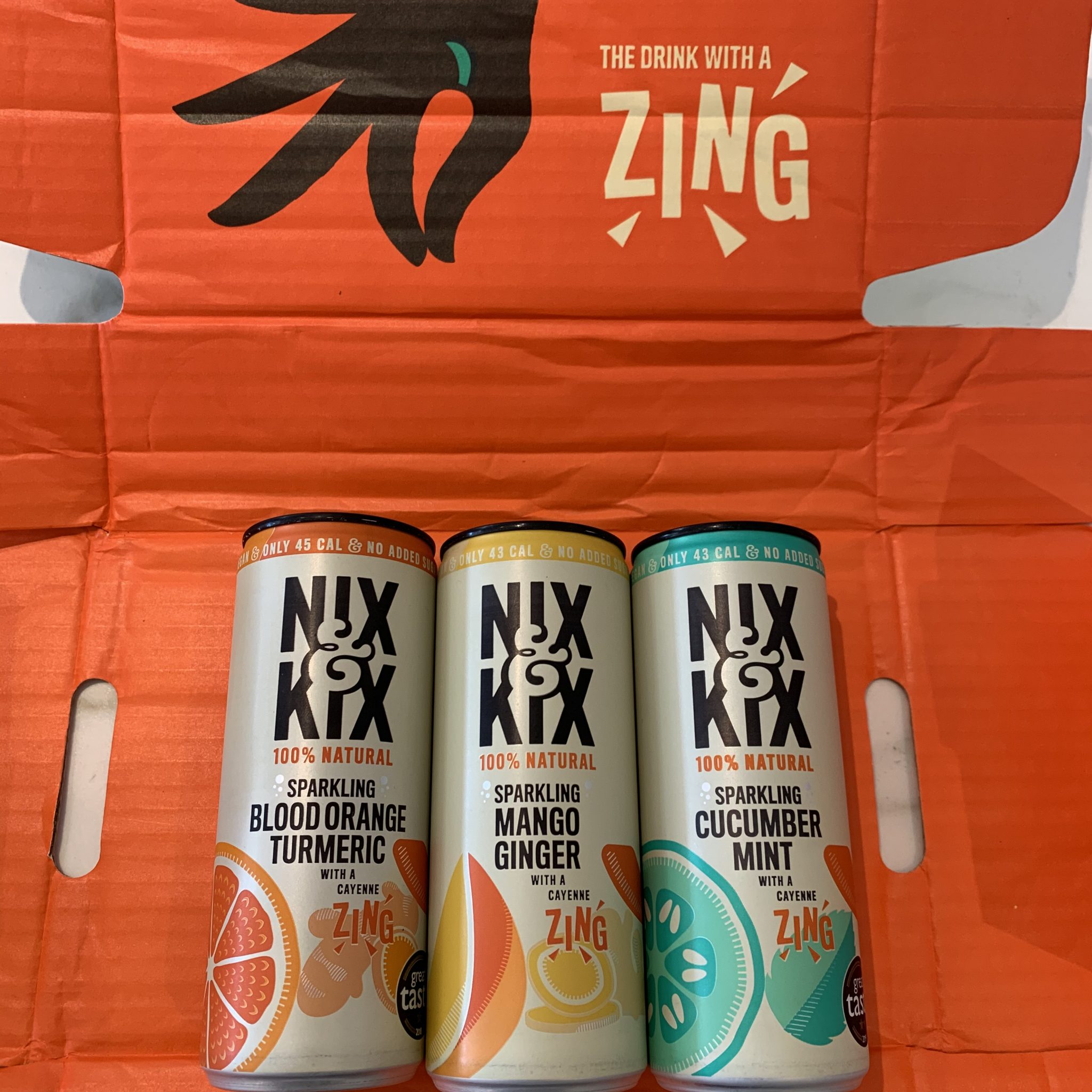 DECEMBER: BRAND GROWTH INSPIRATION FROM … MR BEAN!
As we ended the year stuck back in even stricter lockdowns, comic relief came from Mr Bean. He did have a serious lesson for us: a reminder that the fundamental success factors for brand growth remain the same as ever: craft a simple, compelling brand story that is brought to life with distinctive brand properties. And then constantly renovate your brand by remembering and refreshing what made you famous.