'Bake the brand' into EVERYTHING you do like Orlebar Brown
The hallway of the Taylor residence has taken on the look of a post office sorting room during lockdown, with piles of packages arriving or being re-packed up ready for return. Most of the online shopping is done by the four Taylor ladies, but I do order the odd thing or two myself. And during one such order I came across a brilliant bit of customer experience creation by swimwear brand Orelebar Brown. The experience in question was during the pain-in-the-ass of product returns: my 32 inch swim shorts didn't fit my figure post-lock down and I needed to exchange them. Orelbar Brown transformed what is normally a banal and boring bit of process into a beautiful brand experience. Here is how they did it and what we can learn.
1.Make it beautiful 
You can tell that love, care and passion goes into the Orelebar Brown brand experience from the packaging. The swim shorts and shirts I ordered came in a beautiful box and the shorts themselves were in a nice bag that will get re-used as a beach bag.
.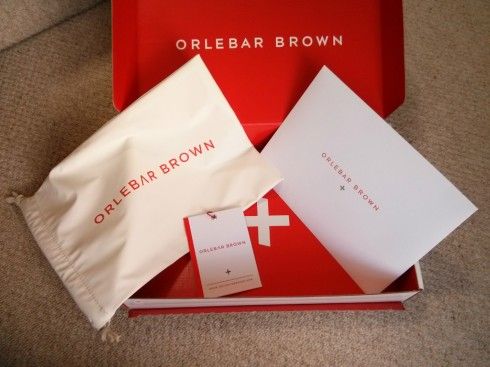 2. Make it personal
The cover of the little order booklet in the box grabbed my eye. "David, thank you for your order," it said. Nice touch. And inside, there was a note from founder Adam Brown, again addressed to me. These are little things, enabled by some sort of CRM system, but they added a personal feeling to my order.
3. Make it SUPER easy 
So far, so good. But the brand experience stepped up a notch when when I discovered that Orlebar Brown had shrunk the size of their 32 inch shorts. As a result, they didn't fit and I needed to exchange them.
Here, I have never seen such a super smooth returns process.
First, instead of having to print out a form online and fill it in myself, it was all prepared for me (below). All I needed to do was enter a return code and the size of replacement I wanted.
Second, I didn't have to print out a return label and then stick it on the box. A pre-addressed label sticker was in the box. I just had to peel it off and stick it on the box. Simples.
Third, the replacement product came back within a few days.
The whole process was frictionless and in line with the image of the brand: smooth, sleek and well designed.
4. SMS (sell more stuff)
The role of marketing is simple: to SMS = sell more stuff. And every little bit of your mix can help you do this. In the case of Orlebar Brown, a nice page in the booklet suggested some other items I might like to consider (below).
My only minor criticism of the whole experience is that the products in question weren't that appealing to me. Maybe that's just chance. Or maybe the company could have done a better job of using data analytics to predict what I might like, based on the swim shorts and two shirts I'd ordered.
In conclusion, bravo to Adam and the team at Orlebar Brown for showing how you can 'bake your brand' into every bit of your customer journey. Even the boring and banal can be transformed into something beautiful.
For more on the Orlebar Brown brand, see this earlier post.