Jo Malone: the secrets behind the scent
Post by guest brandgym blog contributor Jessica Taylor, sharing real-life insights from her recent experience working as a stylist in Jo Malone's flagship store on Regent Street, London.
Jo Malone has been at the forefront of the beauty industry for the past 3 decades, renowned not only for its luxury products but also the promise of a luxury experience that accompanies each purchase. Despite now being a global empire, available in 69 countries across the world, Jo Malone has maintained a distinctive identity, which sparks loyalty amongst its consumers. Working as a stylist at their flagship store on Regent Street offered me a key insight into the secrets behind this scent powerhouse.
Jo Malone Secret 1: The distinctive visual identity
Jo Malone's distinctive visual identity is undeniably at the core of the brand's success. Packaging and store visuals are centred on monochromes of black and white with touches of beige, silver and gold. This refined and minimalistic elegance, reflected in the immaculate appearance of each boutique, has become the timeless and iconic visual essence of the brand.
Jo Malone Secret 2: The spirit of London
The brand has used a quintessentially British image to achieve global appeal, with a focus on London specifically. The packaging calls out the brand's roots, with the signature Jo Malone London. Iconic London sights such as black taxi cabs are at the core of advertising campaigns and window displays. The stores themselves and accessories such as candles conjure up the ambiance of a smart London townhouse.
Although, under the influence of Estee Lauder, the brand is moving slowly away from the traditional Jo Malone design, through subtle alterations to the packaging, typeface and colours, the core visual identity of the brand remains strong.

Jo Malone Secret 3: The distinctive products
The brand has always been based on natural and raw ingredients, with Jo Malone being originally inspired by ingredients in her kitchen. Each fragrance describes exactly what it is, such as "Poppy and Barley" or "Fig and Lotus Flower". The fragrances are divided up into six families including floral, citrus and woody.
Jo Malone Secret 4: The brand experience
Jo Malone has also managed to create such a strong pact of passionate consumers due to the experience each purchase promises. As an in-store stylist, at the core of my training was the importance of offering each consumer a thorough and personalised shopping experience, one that stretches way beyond a basic commercial transaction.
A warm hello and farewell were mandatory. Time and attention is taken to carefully prepare each package. Each bag has a tastefully tied ribbon with fragrance sprayed on the tissue paper used. Other in-store experiences include complementary hand and arm massages and, most importantly, 'scent for you' that we discuss in detail later.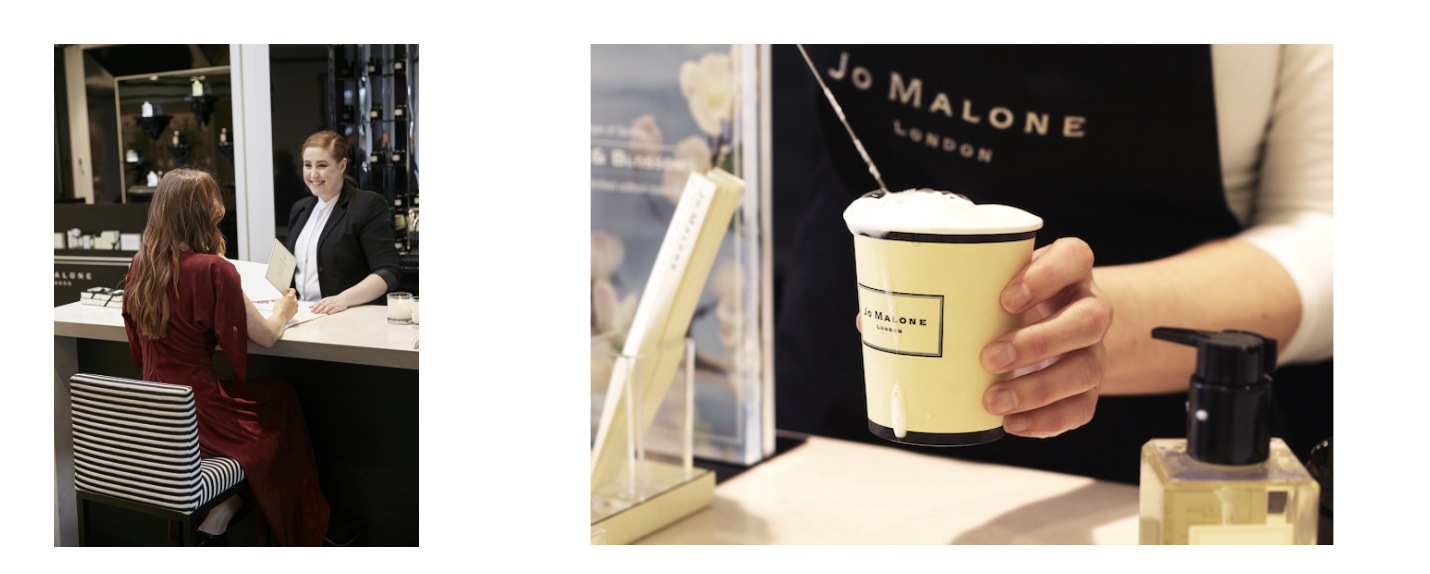 These are example of what the brandgym calls a 'service signature': a distinctive AND scaleable customer experience at a moment of truth (see below).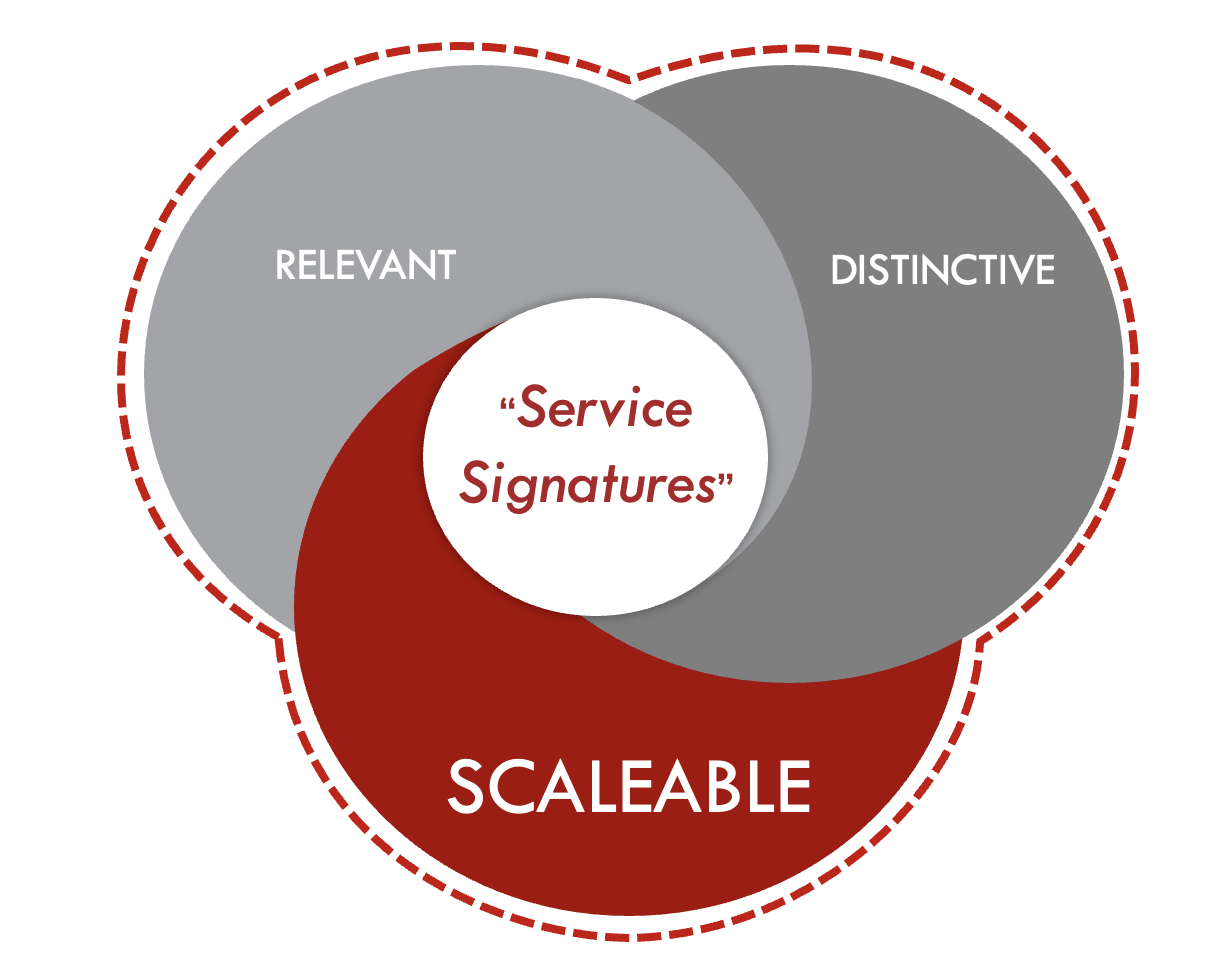 Jo Malone Secret 5: 'Mass personalisation' – a scent for you
Jo Malone's 'scent pairing' philosophy is fundamental to its success. Customers are advised in store how the notes in one scent can be paired beautifully to complement another. This creates a more unique fragrance combination: a 'scent for you. "You love the citrus kick of Lime Basil and Mandarin but wish it had a slightly more woody undertone? No problem! Add a spritz of Wood Sage and Seasalt to add that deeper, fresher note."
The signature line our 'scent coach' trained us to use with customers was, "No one else will smell just like you." This claim to individuality is not only a key upselling technique, encouraging people to buy more then one fragrance, but also what draws so many people to the brand time and time again. Every day I would encounter customers recounting their own extensive Jo Malone fragrance collection, created precisely because from them a singular scent was simply not enough!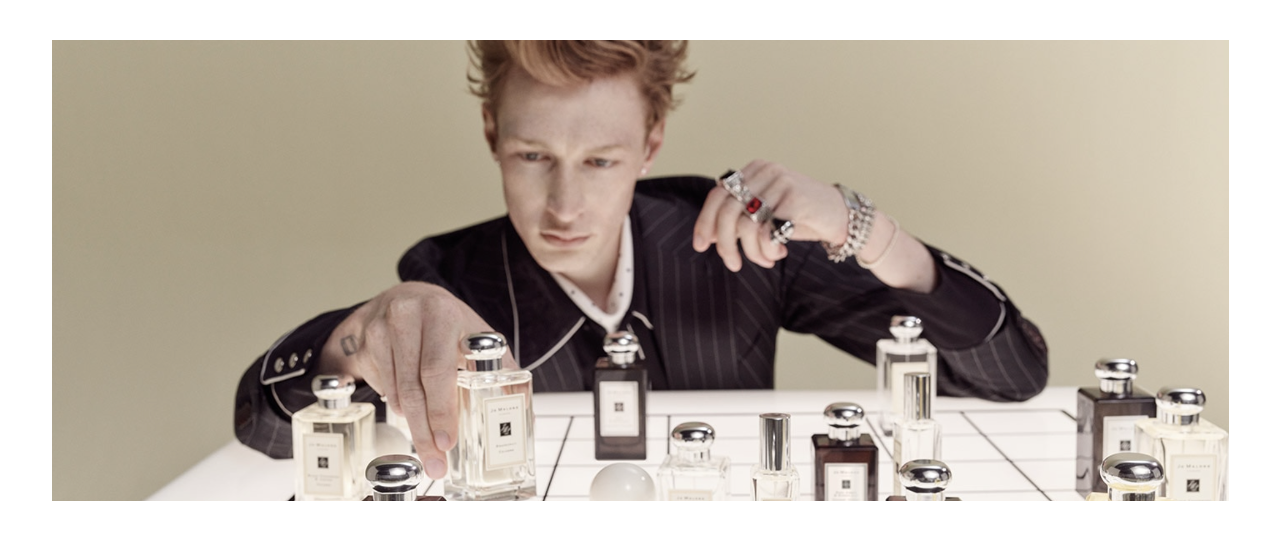 In conclusion, Jo Malone shows how a strong and distinctive visual identity helped the brand grow into a leading, global beauty power. As a brand that offers not only luxury products but also a luxury experience, it continues to be Britain's most loved and reliable scent powerhouse decades after Jo Malone created her first scent.