BRAND MARKETING CONTINUES to WORK for AIRBNB 
I was interested to see Airbnb's latest quarterly earnings report this month. In particular, I was curious to see an update on their strategy of re-focusing on brand marketing and reducing short-term, "performance marketing" such as paid search engine marketing (SEM). Back in April, I posted here on early encouraging results from this strategy. Airbnb had reported strong Q4 2021 earnings, with revenue of $1.5bn up +38% vs. pre-covid 2019. At the same time, sales & marketing spend decreased -25% (excluding stock- based compensation and non-cash items).
However, as we head into a recession, surely Airbnb will change this strategy and re-focus back on performance marketing, I told myself? This is the view of many experts, including Sir Martin Sorrel of S4 Capital. "Advertising spend will increasingly be concentrated on activation and sales performance — the lower funnel — rather than brand building," he told The Times (1).
Brand marketing focus continues to pay off
In fact, Airbnb continue to get positive results from their re-focusing on brand marketing and plan to stick with this approach. "Its strategy of investing in brand marketing and lessening its reliance on search-engine marketing is continuing to pay off," reported Forbes (2). The company posted its most profitable ever quarter, with record revenue of $2.9billion up 29% year-over-year "Our brand marketing results are delivering a strong rate of return, and it's been so successful that we're actually expanding to more countries," commented CFO David Stephenson.
Furthermore, the company sees no need to cut ad spend in the potentially tougher economic times we will face in 2023, thanks to the new strategy. "We've already hit this new kind of lower overall rate," Stephenson said. "We're already so low that I wouldn't anticipate us dropping it dramatically in the face of substantial headwinds."
So, how has Airbnb been able to buck the trend towards short-term performance marketing?
Brand marketing reduces the need to 'buy' customers
Performance marketing, such as SEM, concentrates on the Search stage of the customer decision journey (see below), once people are actively interested in buying. Focusing too much on this stage risks being in an increasingly expensive battle to bid for key words and buy digital ad space.
In my April post I outlined how Airbnb had re-focused earlier in the decision journey, on the Awareness stage. This approach builds distinctive memory structure with a broad group of potential customers, not just those actively looking to buy now. In this way, potential customers are 'primed' to think of Airbnb when a trigger causes them to start planning a vacation. The recent Forbes article shows how this approach is working well for Airbnb: "more than 90% of the traffic to its platform arrives directly, unaided by search advertising." (2)
As a result, the company has less need to use performance marketing to 'buy' customers. Instead, this part of the mix is used in a more selective way, allowing spend to be cut dramatically. "We think of performance marketing as more of a way to laser in to balance supply and demand rather than a way to just purchase a large amount of customers," CEO Brian Chesky observed.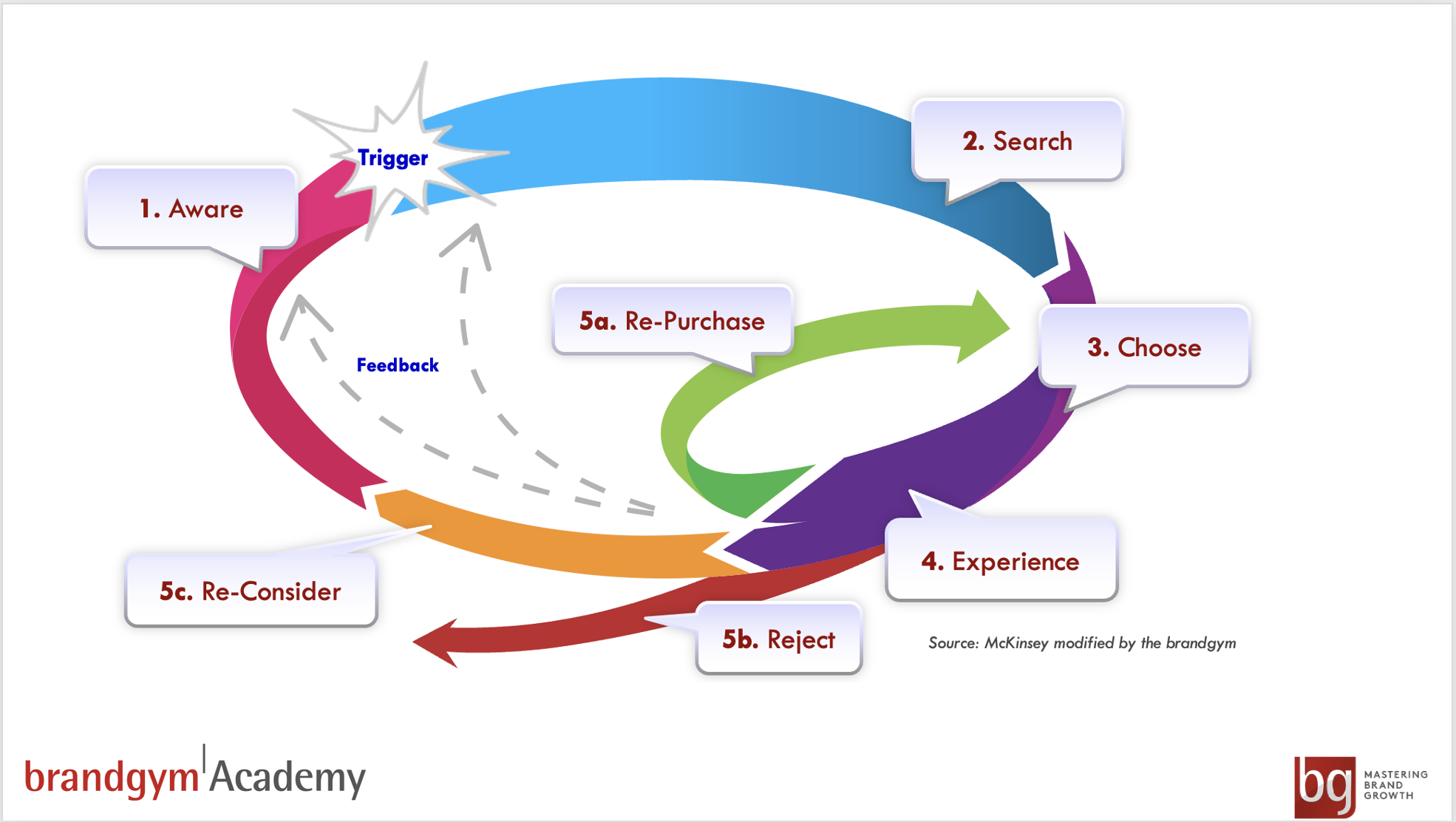 Giving product a heroic role in brand marketing
Back in April, I said "I'd like to see more of what makes the Airbnb experience distinctive in the brand's communication." It's good to see that Airbnb plans to give their product more of a leading role in telling their brand story. This will include the AirCover policy for hosts that I highlighted in the earlier post (see below). The company also plans to publicize Airbnb Categories, a way to search for homes based on criteria such as style or closeness to an activities like surfing or skiing.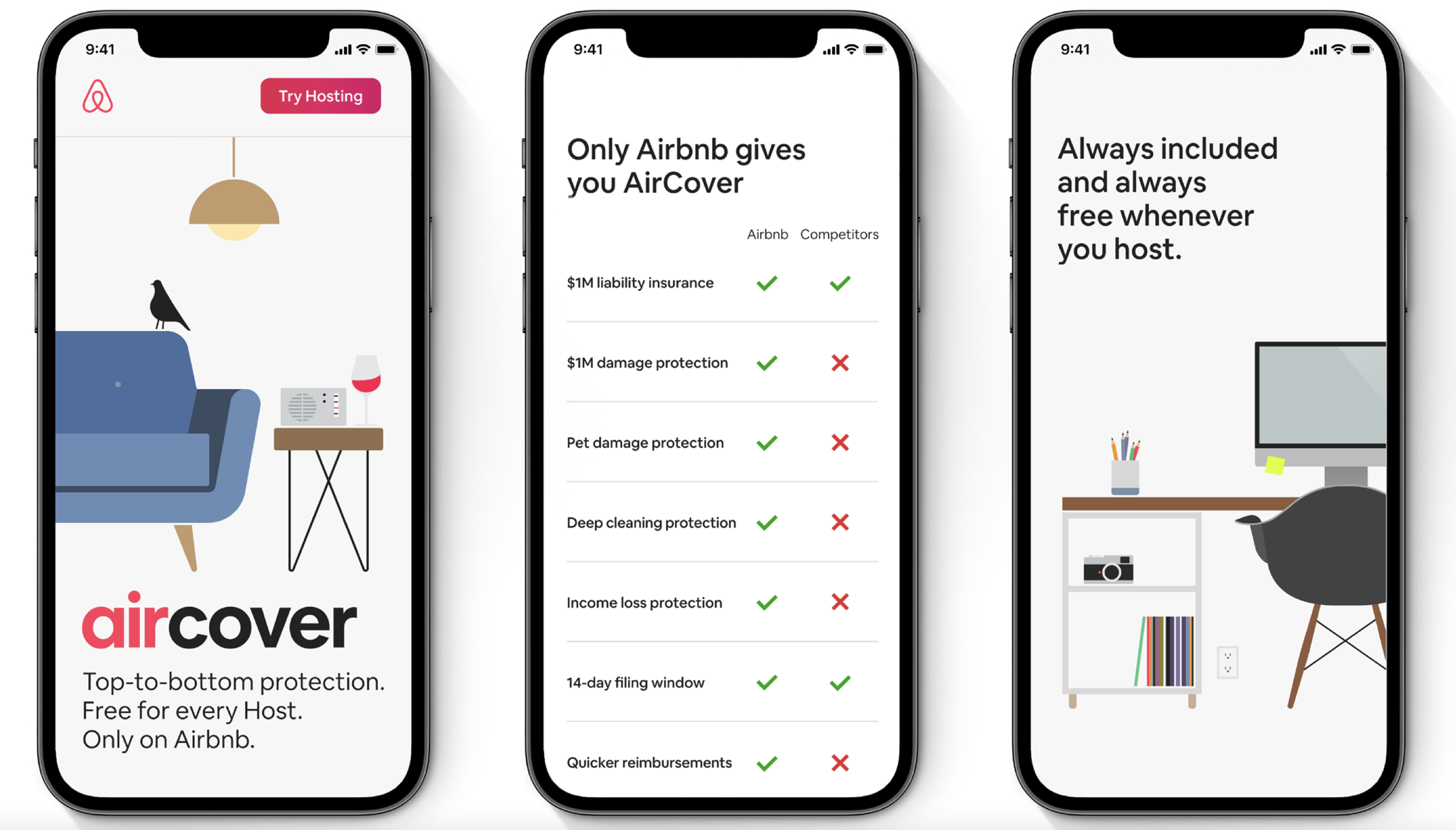 In conclusion, Airbnb's sustained success shows the benefits of using strategic brand building marketing, not just tactical performance marketing. It also gives inspiration on how to drive growth with the same or lower budgets, a key need as we navigate turbulent economic times.
Sources:
(1) Martin Sorrel predicts growth in performance marketing