Driving Distinctiveness to take on big brands: Orchard Pig
Participants on the Mastering Brand Growth program often ask about how to grow small brands with limited marketing budgets. For such 'challenger brands', the key is to drive distinctiveness through everything you do. I recently had the chance to chat to founder of Orchard Pig cider, Andrew Quinlan, about how and his team did just this. With limited marketing funds, he built Orchard Pig into a £10million brand that was eventually bought by C&C in 2018.
The mission of Orchard Pig is "To add mischief to the mainstream". This captures nicely the concept of driving distinctiveness by adding a twist to mainstream offerings. What the brand didn't do is make itself too different (e.g. super-premium; strong tasting) and so restrict its growth potential.
Distinctive PRODUCT
The first and most fundamental source of distinctiveness is the product. Here, Orchard Pig builds on a brand truth about "bursting with West Country bittersweet cider apples, expertly crafted and slowly matured". This delivers a primary product benefit of "great taste with real character" and secondarily, "more apples and less bubbles" to make it especially good with food (1). The brand also has a strong emotional benefit, making drinkers feel they are choosing an irreverent and authentic cider which brings fun to the occasion.
Distinctive NAME
Andrew made a conscious choice in naming to stand out from mainstream ciders. "We decided to not have a name ending in '-ers', to stand apart from the established brands like Magners and Bulmers," he explained. The name Orchard Pig scores well on several counts:
Easily memorable, having only three syllables. In the world of drinks, you need a short name like this to work as a 'bar call' in a busy pub. More than this and drinkers shorthand your name anyway
Cues provenance and naturalness: the words 'orchard' and 'pig' both cue nature and the image of an apple orchard
A touch of mischief: the idea of an orchard pig is unusual and makes the name memorable
Distinctive VISUAL IDENTITY
Like all great challenger brands, Orchard Pig has a highly distinctive visual identity. This helps the packaging stand out on shelf. It also helps the brand create a distinctive and impactful look and feel online, including the website and social media.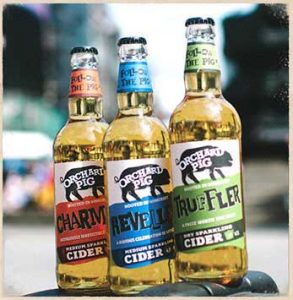 Distinctive ON-TRADE display
One of my favourite bits of the Orchard Pig mix is how the team have driven this into the on-trade (pubs and clubs). Rather than a boring, standard tap used to pull a pint in a pub, the brand uses a wooden spade handle. This again, like the name, cues authentic roots whilst also standing out from the crowd with a touch of mischief.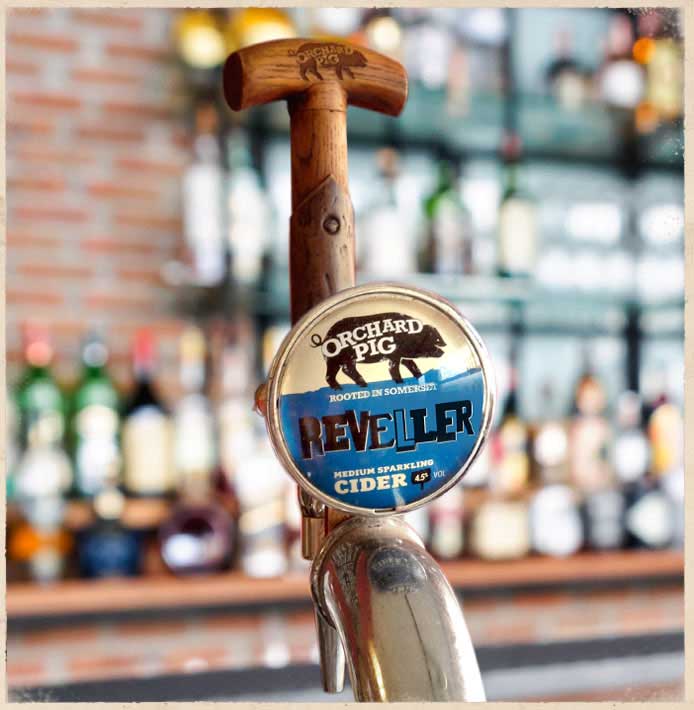 Distinctive ACTIVATION
Brand activation can be a great way for small brands to build their profile at relatively low cost. If the activations are impactful enough, they get picked up by media channels and amplified to drive brand reach. Orchard Pig used this approach to great effect, through a serious of mischevious campaigns aimed at driving trial:
The TRAXI service: offered frustrated Londoner commuters an alternative form of transport, on the back of an Orchard Pig tractor (2)
Catapult can: a 2.3-metre-tall slingshot launching cans of the new Reveller cider from its home turf in Glastonbury all the way to central London! (delivered by a dedicated street team in London Underground zones 1 and 2 to people tweeting #catapultmycan) (3)
Free cider for delayed trains: tapping into problems created by train disruption, rail passengers could get a free can by tweeting @Orchardpig along with #forthedelays (4)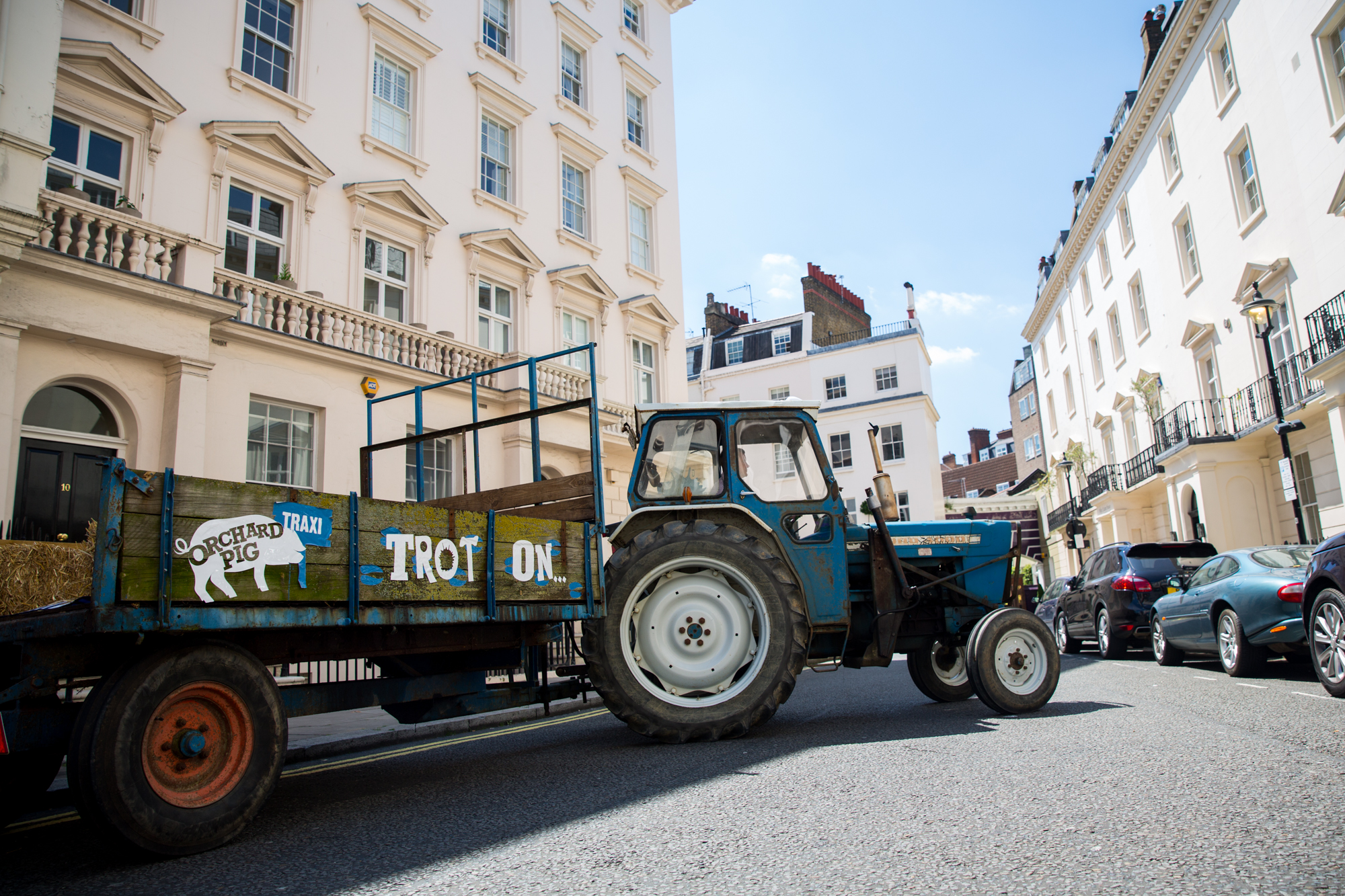 Driving DISTRIBUTION
In addition to distinctiveness, the other key driver of growth for challenger brands is distribution. Orchard Pig did a great job here too, using its distinctive brand mix to win space as part of a retailer push of 'craft' lagers and ciders. In this way, the brand increased its 'physical availability' to drive penetration. Over a number of years Andrew and the team got the brand listed in 3,500 UK stores including Waitrose, Sainsbury's and Majestic Wine. Prior to the sale to C&C, the team won a new listing in Asda (5).
In conclusion, Orchard Pig show how a small brand can punch above its weight by driving distinctiveness through the whole mix and using this as a platform to push for increased distribution.
SOURCES