Digging for treasure in your brand archive: Snickers
New research from brandgym partner agency System 1 shows how 'digging for treasure' in your brand archive has the potential to pay off. The agency re-tested one of the first ever ads in Snickers global "You're not you when you're hungry" campaign that I posted on here, featuring Betty White. The ad in question is 13 years old. But got a strong 4.3 'star rating' in the test, driven by high brand recognition and emotional connection. System 1 modelling predicts that with a decent level of investment (10% excess share of voice) it would grow Snickers' market share by about 2%. Below I share some learnings from this amazing research result.
1. Ensure you have a brand archive
The revolving door syndrome in many companies means that a brand archive is often not available. I always find this shocking. Knowing your brand's history is key to managing it effectively for the future. A brand archive helps you understand how distinctive memory structure has been built up over time. The best form of brand archive has not only the marketing mix, but also a record of market share that goes with it.
2. Look back at what made you famous
A brand archive allows you to then embark on what I call 'brand archaeology'. This involves looking back at what made a brand famous. Finding moments when the brand was "hot" can give you clues on what sort of marketing drove success. Of course, times change. But often there are some brand fundamentals that remain relevant over time.
On a project for biscuit brand BN, looking back showed that the brand's best performance tended to be when marketing dramatised moments of connection between and kids (brand user) and parents (brand buyer and user). However, recent marketing had focused on kids only, with parents absent (see below).
The new brand idea, Taste the Smile, was brought to life with communication that refreshed what made the brand famous, showing a dad helping his son get over setbacks and smile again thanks to BN. The new communication performed strongly in pre-testing and helped reverse the market share decline the brand had experienced.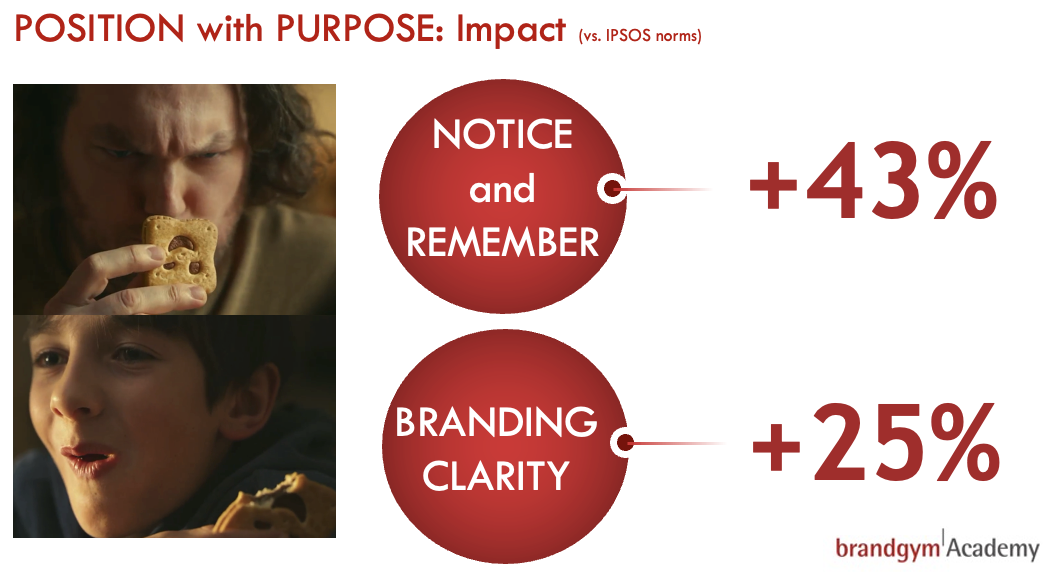 3. Dig for gold
The BN example shows remembering what made your brand famous can help inspire a new marketing mix. Even better is when your digging uncovers buried gold: a past campaigns with the potential to be re-used today. The re-testing of the Betty White Snickers ads is an example of this. Rather than shoot a new ad in the campaign, Mars could re-use this old ad and grow share.
I posted on another example of this phenomenon three years ago during the Covod lockdown, this time on the Budweiser brand. System 1 testing showed that the original 'Wassup' ad tested significantly better than an expensive re-make of the ad that attempted to update it.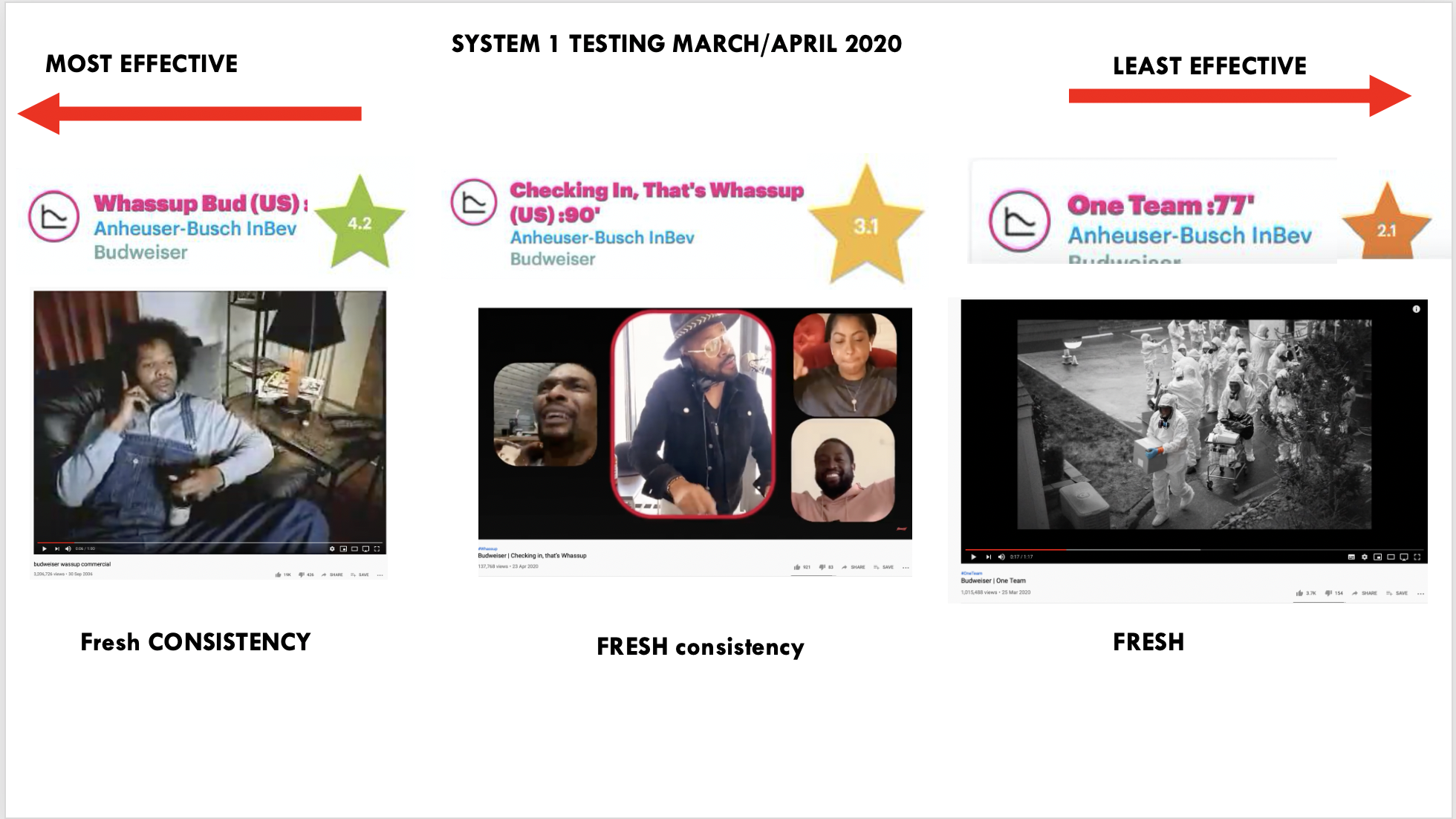 In conclusion, looking back at what made your brand famous could be worth its weight in gold. As Andrew Tindall from System 1 rightly said on Linked In, "Get off that content hamster wheel, google your brand for an hour & find your next heavy-hitting campaign already made by your old team." Although to note, you shouldn't need to do this by Googling if you have a proper brand archive!
Sources: