UNBOXING VOLVO'S BRAND REVITALISATION
Back in 2010, the Volvo brand was seen as solid: famous for safety but rather boring. "Buying a Volvo is like going to the dentist: something you have to do one day, so you might as well get it over with," went one typical joke, as reported in a Times feature on CEO Jim Rowan (1). There was even talk of Volvo suffering the same fate as fellow Swedish car brand Saab, disappearing altogether. "Volvo was almost gone," said Lex Kerssemakers, the company's former consumer business head.
Fast forward to 2023 and Rowan "reckons no one is laughing any more". Volvo volumes have more than doubled since 2009 to 700,000 and are forecast to hit 1.2 million by 2025. Revenues grew even faster, with the £24 billion of sales in 2022 three times 2011's level.
In this post we look at some of the lessons from this brilliant case of brand revitalisation.
1. REMEMBER WHAT MADE YOU FAMOUS
The key to successful brand revitalisation is to build on and amplify your strengths, as Volvo have done. "Volvo's attributes — authenticity, safety, simplicity — have never been more important. The world has moved towards us," Rowan says. Volvo has continued to invest in upgrading the brand's core safety attributes. For example, "LIDAR" sensors (laser imaging, detection and ranging) allow a Volvo driver to spot a pedestrian at 250 metres. This gives the driver nine extra seconds reaction time at 100kph according to Rowan (1).
2. REFRESH WHAT MADE YOU FAMOUS
The best form of distinctiveness is when you "bake this in" to your core product. And this approach was essential for Volvo. No amount of cool communication full of emotional "sizzle" could have made up for a safe but dull product. Refreshing the design of the cars was a fundamental first step for Volvo. "It said goodbye to bearded designers called Bjorn and hired a team of young guns," reports The Times (1). Out went the brand's "brutalist aesthetic", replaced with "modern muscularity".
In addition to an overall design style that is easier on the eye, Volvo has created a series of distinctive design properties (see below). These brand properties include "Thor's hammer" headlights, "hockey-stick" tail lamps and concave grilles holding the Volvo logo. These brand properties help create consistency across the range and build distinctive memory structure. 
3. BIG BOLD INNOVATION
Beyond visual design, Volvo has also been bold in its innovation by betting big on electrification. This has driven distinctiveness and also made the brand contemporary by tapping into cultural trends. Volvo was one of the first premium manufacturers to exit diesel cars. And in March 2021 the company pledged to become fully electric by 2030, with Rowan promised Volvo will be half way to this goal by 2025. This focus on the fast growing electric segment is reflected in the brand achieving a market share of pure electric and especially hybrids in 2022 (1) way above its share of the total UK car market (2) – see below.
Volvo is re-investing earnings to drive relentless revitalisation, key to any healthy brand. A SEK14 billion dedicated electric car factory in Slovakia is Volvo's first new European plant in over half a century. CEO Rowan is committed to launching "one new EV every year for the next five years", according to The Times. Recent launches include the C40, a small electric SUV, and the larger EX90. An all-electric "city car" SUV is planned for launch later this year. The company is also working to solve battery supply issues, breaking a reliance on Chinese components via a joint venture with Sweden's Northvolt AB to create a factory in Gothenburg.
4. DRIVE DIGITAL DISTRIBUTION
A new tech hub in Stockholm is home to a team of coders writing the complex software for the LIDAR sensors and also creating new ways people to buy or lease cars online. Volvo's subscription-style plans under allow you to drive a car for as little as a day, tapping into a growing trend away from full car ownership, especially for younger drivers. This plays a critical role in boosting penetration by recruiting younger customers: subscription customers are almost ten years younger than the average Volvo owner (1).
5. ADD SOME SIZZLE
With a much more attractive product design as a new brand foundation, Volvo was able to add some emotional sizzle, through clever communication. The brand partnered with the Sky Atlantic TV channel, home to edgy, critically acclaimed dramas like Succession (full disclosure: I am a Succession super fan, so bound to believe this marketing tactic was brilliant). This strategic sponsorship has now been running for 10 years. It creates awareness but also allows Volvo to benefit from "borrowed memory structure", tapping into positive associations with Sky Atlantic. "Take a look at the people driving Volvo's new pure electric SUVs. They are not chin-stroking antiques dealers; they wear Moncler gilets and watch Succession, the edgy drama on Sky Atlantic," observes The Times (1).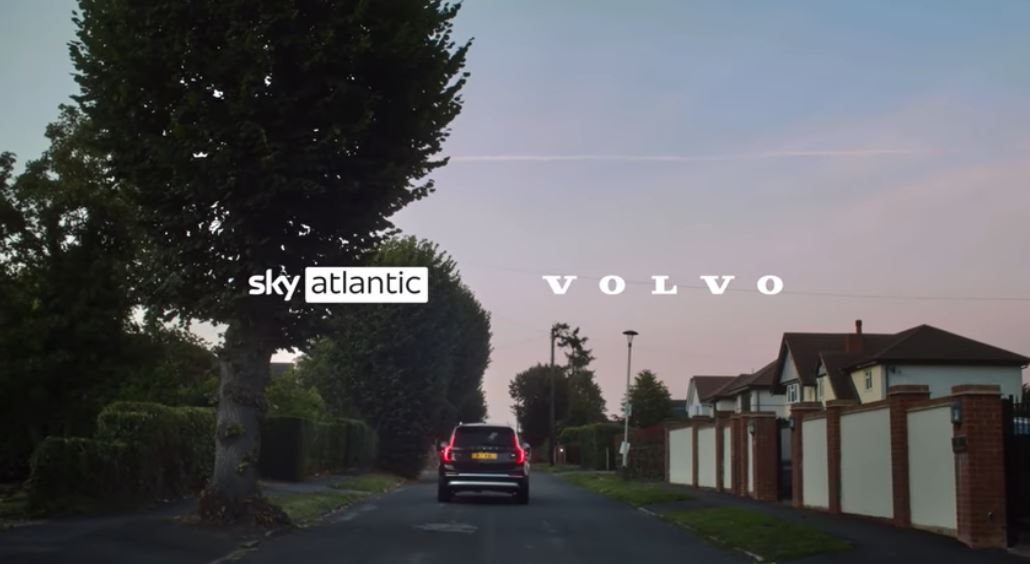 6. CUT COSTS SMARTLY 
Volvo also worked to smartly cut costs, in common with other brand revitalisation success stories such as Lego, that we posted on here. The company focused on a single two-litre, four cylinder engine, replacing a series of larger V6s and V8s. "The engineers managed to wring 455 horsepower out of it and Volvo was back in the race for luxury customers — while saving billions," explains the Times article (1).
In conclusion, Volvo is a brilliant case of brand revitalisation. The company focused first on fixing the fundamentals of product design, adding emotional sizzle via clever communication, whilst also smartly cutting costs.
SOURCES