Casio, Piqué and Shakira: a missed opportunity for Influencer Advocacy?
Recent massive media coverage prompted by Shakira's latest hit song, BZRP Music Session #53, presented some interesting learning about 'influencer advocacy'. This involves a celebrity promoting a product because they like the brand, not because they're being paid to do this, as is the case with 'influencer marketing'. The brand in question is Casio. And in our view they've missed a chance to react rapidly and strategically to a cultural event. The Shakira song actually presented Casio in a negative light. But smart marketing could have possibly flipped this negative on its head into positive brand exposure.
Post created with brandgym Partner Bety Martinez, based in Mexico City.
JAN 11th: THE SHAKIRA SONG
The song expressed the singer's anger at former Barcelona soccer star Gerard Piqué, who left her after 10 years of marriage for a younger girlfriend, Clara Chia. One line in particular presented the potential opportunity for Casio. "I'm worth two 22-year-olds. You traded a Ferrari for a Twingo. You traded a Rolex for a Casio," the singer proclaimed.
The song launched on January 11th and caught fire immediately. It was the biggest debut by any Latin song in YouTube history: 50 million views in 24 hours and 210 million by its second week. It set a new record for a Latin artist on Spotify, with 69 million monthly listeners. And the song also became a top 10 hit in the Billboard charts, highly unusual for a non-English song. That is one hell of a lot of brand exposure already for Casio, albeit positioning the brand as a cheaper, less good alternative to Rolex.
So, how did Casio react to the opportunity?
JAN 13th: CASIO'S RESPONDS?
At first sight, it seemed that Casio reacted to the song quickly and with humour, as shown by the Tweets below: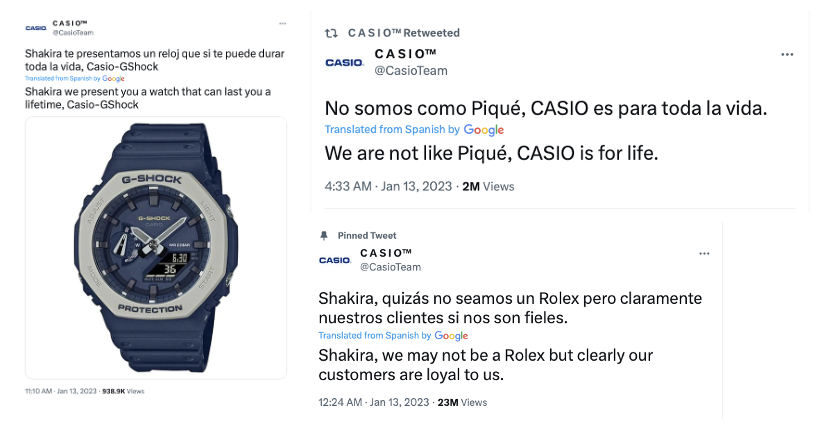 The brand even seemed to change its Twitter bio to keep up momentum: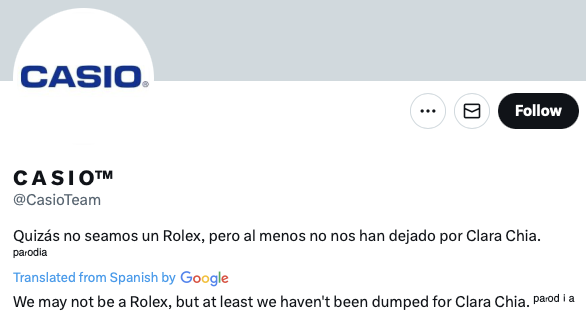 Things went up a new level when Piqué then revealed live on TV that Casio was the new sponsor for Spanish King's League, where streamers and ex-footballers lead 12 clubs for a seven-a-side tournament in Barcelona. However, Casio then issued a press release around Jan 14th, denying involvement. "Various versions circulated on social networks about a Casio sponsorship of a project led by Gerard Piqué. Casio completely dissociates itself from such statements. We request to stop the unauthorized use of our brand in order to prevent legal action," the official looking statement read (2).
Starting to sense something is not quite right yet?
JAN 15th: CASIO'S OFFICIAL RESPONSE
It turns out the entire series of social media messages and the press release were from a spoof account. Casio posted on their real Twitter account to try and clear things up. Note how they manage to actually include a link to the spoof Twitter page, @CasioOficial, to inadvertently send even more traffic there!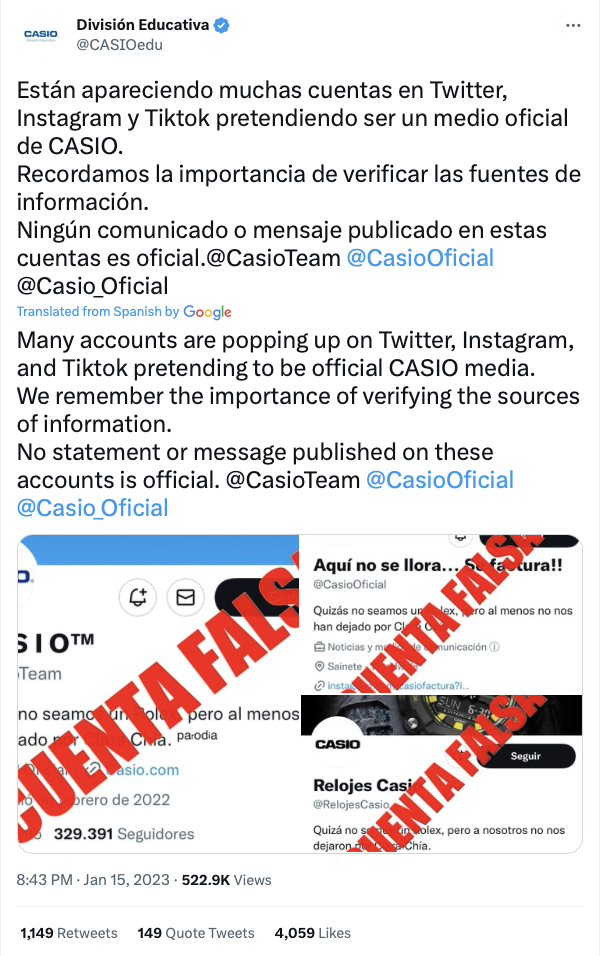 So, what can we learn from this story?
1. BE FAST. VERY FAST
The real Casio brand was too slow to react to the explosive exposure of the Shakira song. The fake Casio social media accounts were set up and started posting within 24 hours of the song being released. It took a further 48 hours for Casio to communicate that these sites were in fact spoofs. But by this time the horse had well and truly bolted from the stable and was sprinting into the distance. One illustration of this is the number of Twitter followers for the fake accounts vs. the real Casio one trying to discount them (see below). Talk about a losing battle!
The massive coverage for social media posts around the Casio Shakira song shows the potential for brand exposure. The brand team's lack of response created a vacuum, filled the spoof sites. This shows that if you as a brand don't respond, someone else will do it for you.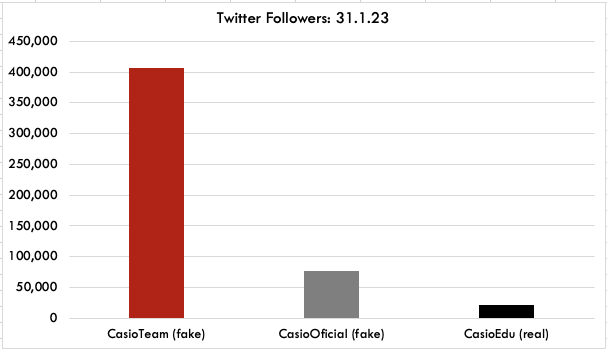 2. HAVE A CRYSTAL CLEAR POSITIONING
A clear brand positioning allows the brand team, creative agencies and community managers to react strategically to opportunities like the Shakira song. This allows the team to react rapidly in an on-brand way. We posted here on a good example of this by the Popsicle brand. The brand team reacted within 24 hours to a post by Justin Bieber to his 119million Instagram followers that he was frustrated at not finding the 'Double Pop' version of Popsicle. Popsicle posted in a friendly, humorous way that brought to life the brand's personality, and the posts were bright and colourful, capturing the spirit of summer.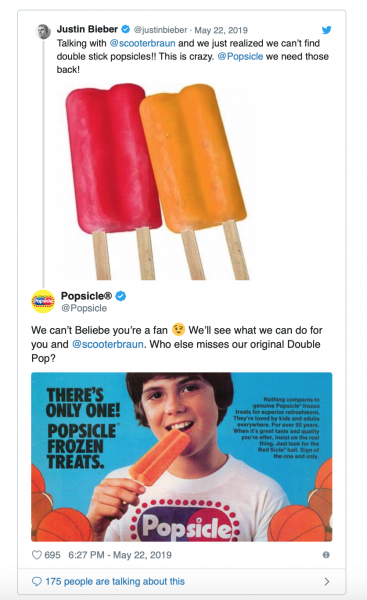 3. CREATE INFLUENCER ADVOCACY
Casio really missed an opportunity to go beyond paid influencer marketing to the more powerful influencer advocacy. The key to advocacy is getting the product itself into the hands of the celebrity, without paying. Popsicle did this by actually re-making the Double Pop product Justin Bieber wanted!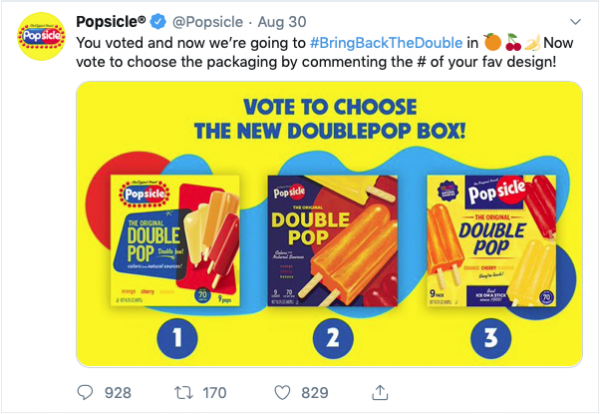 Another example is Snickers. The brand team sent product to TV presented Jeremy Clarkson, after he was fired from the BBC for hitting a producer for failing to feed him when he was hungry. This reaction was rapid, funny and brilliantly brought to life the brand's positioning.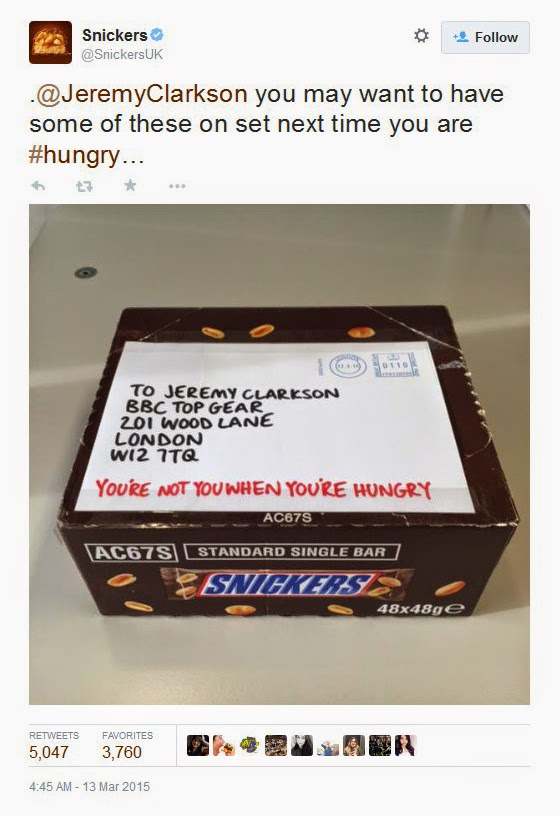 Casio could have got product samples out immediately. To avoid taking sides, why not send Casio watches to both parties? Casio watches could have been sent to Piqué in commiseration for being slagged off in public. And Casio watches could have been sent to Shakira to show her that they are in fact a durable, timeless and affordable timepiece.
In conclusion, the Casio Shakira story shows that to respond to opportunities in a digital age, brand teams need to have a crystal clear positioning and a rapid response planning process in place. If you don't respond, you run the risk of someone else responding for you, as Casio found out!