Strategic stretching: do Warburton's cakes have the recipe for success?
News of the Warburton's bread brand launching a new range of cakes grabbed my attention this week (1). Stretching a brand is a risky business, as the subtitle of our book Brand Stretch suggests: Why 1 in 2 Extensions Fail and How to Beat the Odds. In other words, you have the same chance (50%) of making money by betting on roulette at the casino! Strategic stretching is an approach that, whilst not guaranteeing success, can help increase your chances of winning.
In this post, we apply the strategic stretching approach to the Warburton's cakes launch. This approach is covered in more depth in the brand stretch module of our brandgym Academy short course program.
1.Size of prize
The first question to address is the likely size of prize for the new venture. This is based factors including the size and growth of the market, the product concept and the added value the brand brings to the new market.
In terms of market opportunity, there seems to be decent demand for cakes. Leading cake brand Mr Kipling was growing fast prior to the pandemic, with eight consecutive quarters of growth in 2018 and 2019 (2). And lockdowns have only served to accelerate this growth. Mr Kipling owner Premier Foods reported 10% revenue growth in the final quarter of 2020 (3). The company believes they will also benefit from "the enduring popularity of The Great British Bake Off". According to a survey by The Grocer, "54% of people returned to baking thanks to more free time over lockdown (4)."
Warburton's is yet to reveal details of the concept, product and pricing. But if the initial images released are anything to go by (below), the cakes look pretty tasty and quite fancy. "There is a distinct lack of large-scale premium cake brands on the market," suggests Carina Perkins, the Grocer's editor (4).
The brand itself certainly seems strong, having the highest penetration (84%) of any UK grocery brand in Kantar's Brand Footprint survey (5). Sales in 2020 grew +8.1% to £708million (6). And the Warbutons' expertise in baking helps give it credibility in the cake market.
Guesstimate on Size of Prize: HIGH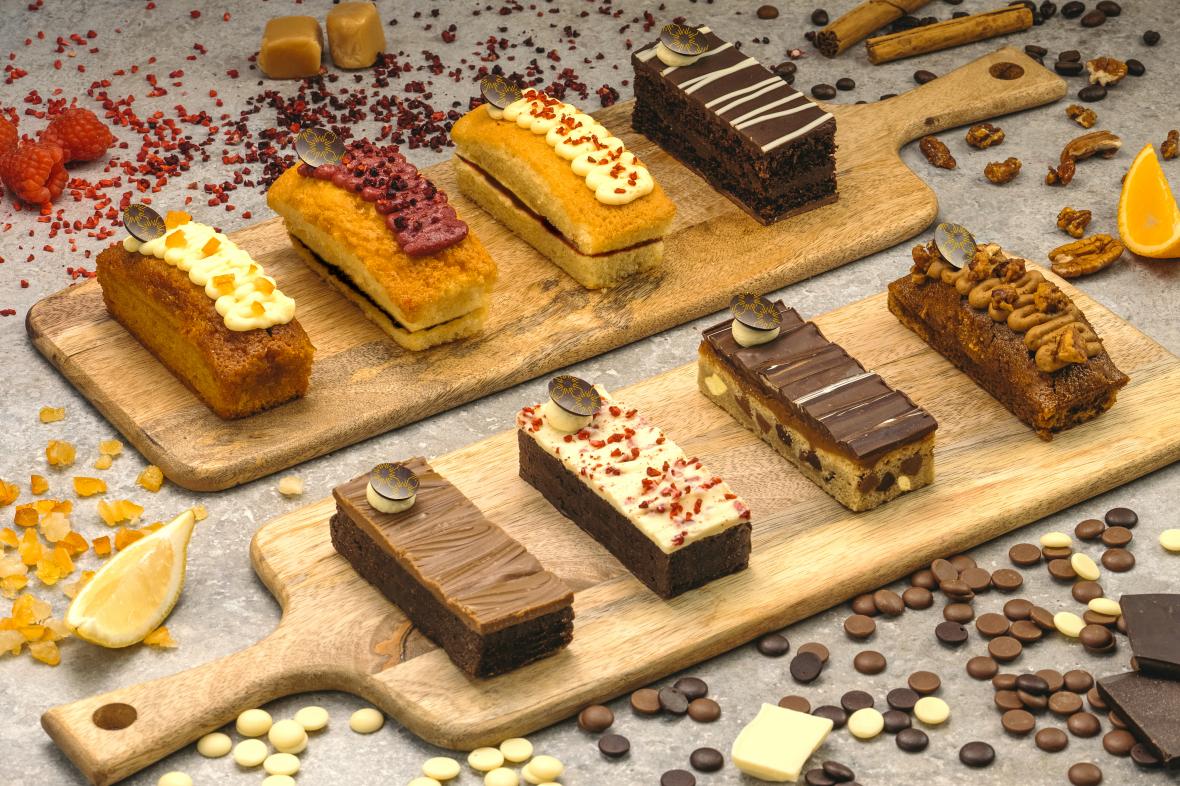 2.Ability to win
The second question to address relates to the company's ability to win in the new market. In my experience, this is the area where marketers are most likely to make mistakes. They sometimes under-estimate how hard it really is to create a sustainable, profitable long term business. Key questions include manufacturing capability, route to market and commitment to sustained marketing investment, not just year one spend.
Warburton's have capability and scale in baking bread. Whether they will be able to build the same capability in cakes remains to be seen. New expertise is needed in terms of flavours, textures and cake design.
On the plus side, being a family-owned company means Warburtons are likely to have the stamina and patience to pull off a successful new business launch. "We can give the trial a few months or a couple of years, as long as it is heading in the right direction," chairman Jonathan Warburton commented.
Guesstimate on Size of Prize: MEDIUM
3.Sequential stretching
The previous stretching of the Warburtons brand should increase the chances of success with the cakes launch. Previous 'direct stretching' from bread into bakes products like bagels and crumpets started to stretch the brand's 'muscles'. This should have made the brand more 'supple' and better able to expand into cakes, which are a bit further away from the core.
4.Test and learn
One thing I like about the Warburtons' approach is how they plan to 'test & learn'. It shows that big brands, not just small insurgent brands, can be entrepreneurial. The company plans to sell Warburton cakes online and in two pop-up coffee shops in Harrogate and Skipton, North Yorkshire. The team will seek to prove they have a viable product prior to attempting a supermarket deal. Real-life learning like this is, I suggest, much more useful than spending large amounts of cash on endless rounds of consumer testing.
In conclusion, the Warburtons looks like a good example of strategic brand stretching. They have built a strong core in bread and sequentially expanded into related areas close to the core, prior to the cakes launch. My guesstimate is a good chance of success, based on an analysis of the size of prize and ability to win.
I look forward to a road trip up North to try out the cakes in the Warburtons pop-up cake shops!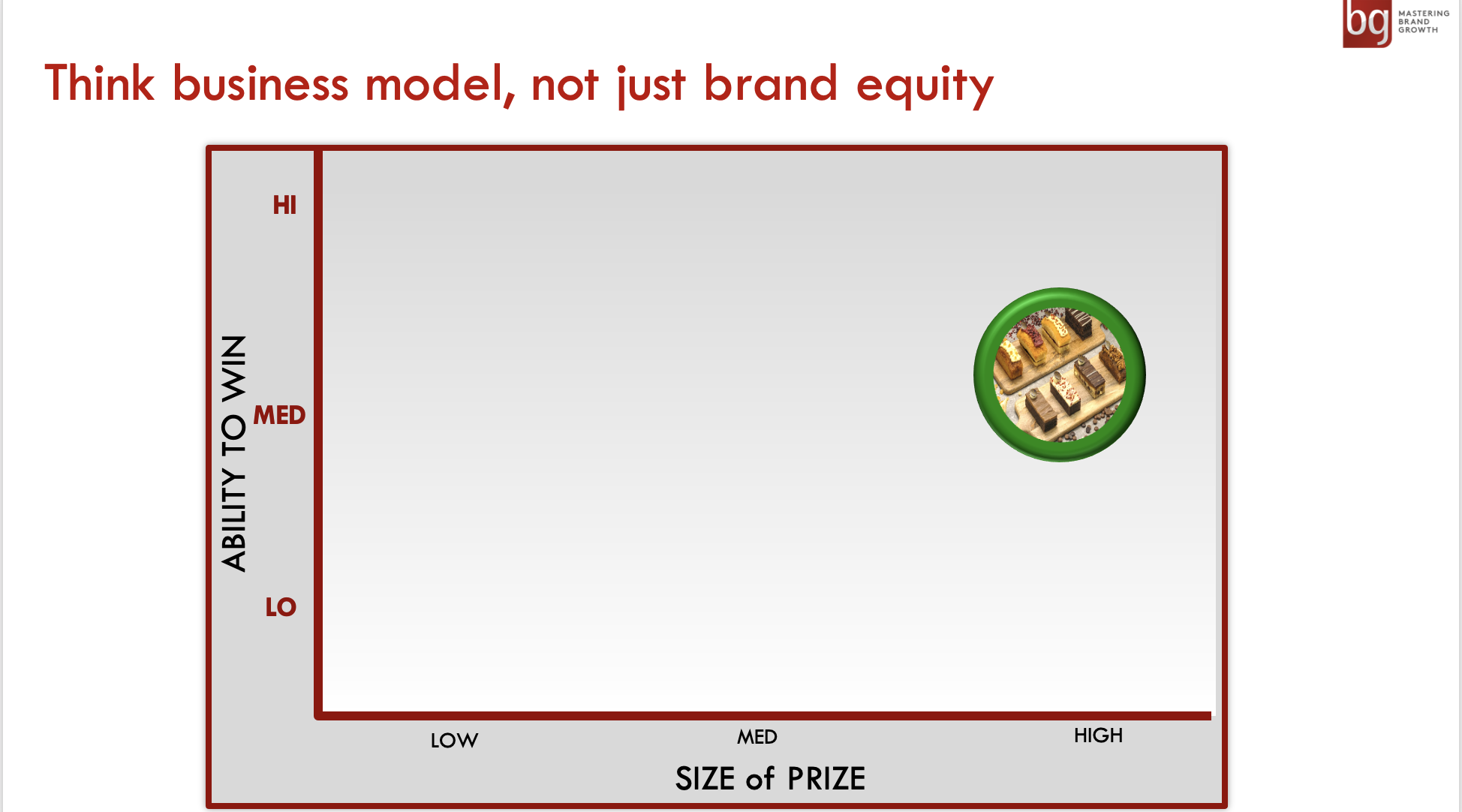 To explore brand stretch in depth we offer a short, on-demand course on our brandgym Academy platform here. The course is only £95+VAT and is fully refunded if you go on to take the full Mastering Brand Growth program.
We also explore brand extension in depth on our brandgym Mastering Brand Growth program. If you'd like more info on the program, simply pop your name and email in the form below (we'll also send you the weekly brandgym blog email and brandgym Academy news, but you can opt out at any time).
To explore further brand stretch see this earlier post.
References
1.https://www.thetimes.co.uk/article/move-over-de-niro-warburtons-new-star-will-be-ellies-cake-rz5qcpfdj
2.https://www.business-live.co.uk/retail-consumer/mr-kipling-owner-premier-foods-19654700
3.https://www.irishtimes.com/business/agribusiness-and-food/mr-kipling-drives-2-6-sales-growth-at-premier-foods-1.4142735
4.https://www.thegrocer.co.uk/the-grocer-blog-daily-bread/why-warburtons-is-smart-to-go-posh-with-its-new-cake-sub-brand/656475.article
5.https://www.talkingretail.com/news/industry-news/top-fmcg-brands-revealed-new-kantar-report-24-05-2017/
6.https://www.thegrocer.co.uk/britains-biggest-brands/britains-biggest-brands-2021-the-top-100/655315.article