Range extension to drive premiumisation and penetration
Penetration is a key way to drive growth, as shown by the research in How Brands Grow by Byron Sharp. However, How Brands Grow actually addresses volume growth. And while this is important, a second way to grow is 'premiumisation' by generating more revenue per unit sold.
Increasing prices on the core is an obvious way to premiumse, ideally accompanied by a quality upgrade to still offer value for money. However, this approach does risk attack by lower priced 'insurgent' brands and retailer own label copy-cats, a fate suffered by Gillette. "You told us our blades can be too expensive and we listened," Gillette said on its website (1), cutting prices by an average of 12% in 2017 and taking a profit hit.
An alternative route to premiumisation is smartly and strategically extending your core range, via new products and packaging formats. Done well, this delivers a 'double whammy' of growth: premiumising your brand AND driving penetration, by reaching new users, occasions and channels. In this post we look here at four different ways to achieve growth.
1. Add functionality: WD40 Smart Straw
The multi-purpose lubricant WD40 had for many years a red plastic straw taped on the side of the can, to help direct the spray where needed, such as inside a sticky lock. The little straw was useful but often got misplaced. This led to the development of WD40 Smart Straw, with an integrated straw that flips up for use; keep the straw down and you get a bigger spray.
Smart Straw makes the product easier to use and also adds distinctiveness on shelf to deliver the double whammy of penetration and premiumisation discussed earlier. It offers real added value to support a premium price versus the normal can, recouping the extra cost and making WD40 Smart Straw more profitable. This core extension now makes up 15–20% of the brand's sales where it has been launched. The brand has built on the success of Smart Straw with other format extensions to meet new needs, such as EZ-Reach for hard-to-access areas and a bigger spray for larger surfaces
Action: interrogate how your product or service is used to highlight possible opportunities to add new functionality and  create a premium priced core extension?
2. Remove barriers to reach new users: easyJet business
Low-cost airline easyJet has extended its range to reach business travellers, not just leisure travellers, with its easyJet Plus membership scheme. A range of features help overcome barriers that previously stopped business people using the airline, including reserved seating, Fast Track security and Speeding Boarding on every flight.
The range extension has helped drive penetration, with the business customer base growing +50% from 10million in 2012 to over 15 million in 2018 (2). The extension has also driven premiumisation, with the £215 a year subscription fee for easy Jet Plus creating a new revenue stream. easyJet plans to build on this success with further innovation to create a more  personalised product for its business customers, including new business fares and an enhanced business traveller experience.
Action: are there certain groups of users your current product or service offer is not fully satisfying? Could you create an 'added value' offer to better meet their needs which would support a premium price?
3. Increase performance: Castrol EDGE
Castrol has extended their engine oil into the super-premium category with the Castrol EDGE sub-brand. This new extension was priced at a 50% price premium versus the original 'anchor version', Castrol GTX. The target was premium car owners who cared enough about performance to pay a premium price for a superior oil.
The premium nature of the range extension was also reflected in the marketing mix. The Castrol team also created a digitally led global campaign, 'Titanium Trials', with top drivers being filmed doing unique stunts in high-end cars. Content was then distributed through a range of carefully planned online channels. The double-digit growth of EDGE has made it Castrol's biggest global car engine oil brand.
Action: is there an opportunity to raise the performance level of your product or service? Could you use this to create a premium priced sub-range offering this higher level of delivery for people prepared to pay for it?
4. New occasions and channels: Ferrero Rocher
Ferrero Rocher has used core range extension to target a new occasion with a premium priced format. For many years the brand was mainly bought at Christmas routine or taken to dinner parties as a gift, sold in large formats of typically 30 or 48 units. However, the brand broke free of the straightjacket of special occasion usage with a new four-pack for individual consumption. The convenience of the format supports a premium price per chocolate compared to a normal gift pack.
The brand is now also an indulgent everyday treat, widening the usage of the brand and updating it. Importantly, the new format also means the brand can be sold near the checkout counter of a store alongside other 'impulse' confectionery brands, thus increasing the brand's physical and mental availability.
Action: are there new usage occasions that your brand could tap into if you re-formatted the way the product or service was delivered?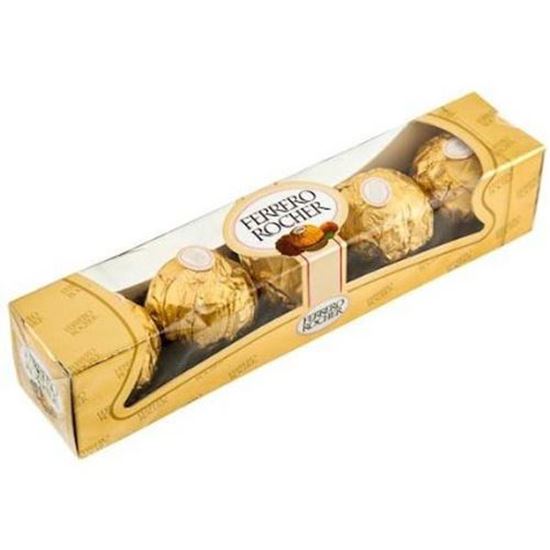 In conclusion, core range extension can be an effective way to deliver a double whammy of growth by driving both penetration and premiumisation. The key is to identity genuine needs, segments and occasions where your brand can deliver new benefits that support a premium price.
Sources:
https://www.forbes.com/sites/andriacheng/2018/01/24/pgs-gillette-woes-have-translated-to-this-good-news-for-consumers/#591802837d54