From Partnership to Brand Activation Property: Vinted
Post by David Nichols, Group Managing Partner and brandgym's Global Head of Invention.
Brands are increasingly seeking to partner with entertainment programs to reach younger consumers, less likely to watch traditional media. The challenge is to go beyond "logo slapping", where the brand simply features its logo in the program, to fully integrate the brand and create a distinctive brand activation property. A good example of doing just this is a new partnership between Channel 4 and Vinted, the online second hand clothing market place.
Second-hand Style-Up is a 4-part digital TV show fronted by stylist Emma Winder and soap celebrity Jorgie Porter, from Channel 4's TV show Hollyoaks. The hosts surprise guests by using Vinted to create a stylish new wardrobe of "pre-loved" items, funded by selling their unwanted clothes. The show demonstrates in an entertaining way how a platform like Vinted is a win for your wardrobe, you wallet and the environment.
In this post, we look at what we can learn about brand activation from Vinted's new partnership.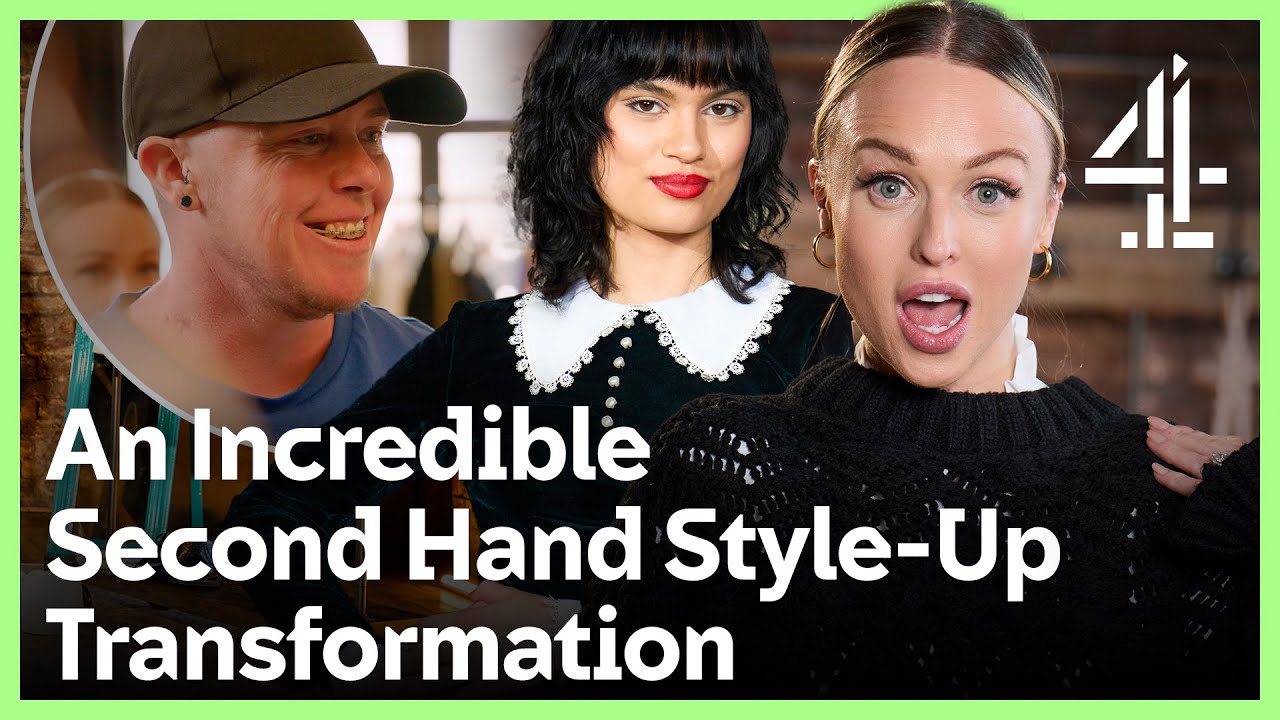 1. Go beyond partnership to brand integration
First and most fundamentally, Vinted show how to go beyond simple partnership to fully integrating their brand into the new entertainment property. This is achieved by finding a partnership with a direct link to the core product, in this case stylish and affordable second hand fashion. This is much more effective and building the brand than simply adding the logo and brand name to a media property with an indirect link to the core product or service.
2. Anchor your activation in consumer Passion Points
Second-hand Style-Up smartly taps into two passion points. Fashion is Vinted's core market. And reality TV shows are a second passion point for their customer base. By creating an fashion-based activation property in the style of a reality TV show, they Vinted show off their core offer in a media format their customers love. In this way, they demonstrate the benefits of their service in a relevant way.
3. Create a replicable activation property
Rather than blow their budget on a big one-off activity, Vinted have created a distinctive and ownable activation property that can be used again and again. This will help build awareness and distinctive memory structure over time. This is how Red Bull have built their crazy 'Flugtag' event into a valuable brand property. To note, the trick here is not simply to repeat the activation each year, but rather to refresh and upgrade it.
4. Focus on your core target
The impetus to drive sales and reach as many people as possible can lead to generic activation campaigns such as "Win a car" or, even worse, equity-destroying money-off promotions. Vinted have stayed laser focused on their core target of 'budget fashionistas' and created an activation that really engages them. This has enabled them to create a much more distinctive and topical brand activation property. This is in turn more likely to create buzz and media coverage with the potential to build broader awareness over time.
5. Connect with cultural trends
There is a cultural shift to re-using clothes, in response to the economic squeeze (here to stay for the foreseeable future) and also environmental concerns about 'fast fashion'. Charity shops have been reporting bumper sales – especially of women's fashion. This is the perfect moment for Vinted to step up and broaden its reach as the place to make smaller fashion budgets work, with no loss of style.
If you are planning a partnership for you brand, use Vinted as inspiration to go beyond logo slapping to build a replicable activation property with long term potential. Build on your distinctiveness, tap into your core consumer's passion points and connect with cultural trends.
Sources: