TRUE BRAND PARTERSHIP: COCA COLA at GALAXY'S EDGE in DISNEYLAND
Post by brandgym partner Bety Martinez, based in Mexico City.
Brand partnerships can often feel forced; a marriage of convenience rather than a strategic alliance creating synergy for both parties. I came across a great example of a true brand partnership that bucks this trend on a recent family trip to Disney's Hollywood Studios in Orlando. I was visiting the Star Wars' Galaxy's Edge attraction when I discovered the brand partnership, created by Coca Cola and Disney-owned Star Wars.
I was totally in awe at the settings inside Galaxy's Edge, which make you feel like you're entering the planet Batuu – "An exotic outpost surrounded by a beautiful landscape dominated by the petrified remains of towering ancient trees, built on the remains of crumbling structures built by a long-extinct civilization." (1)
Once inside Batuu, you see Disney cast members dressed as villagers from the movie, as well characters including Chewbacca. To further deepen the experience, you can buy authentic looking beverages from a drink stall. These drinks come in striking looking, aspherical bottles shaped like thermal detonators. The wording on the packs used unrecognizable letters written in Aurebesh, the language of Batuu. And yet … I somehow knew the drinks in question were Coca Cola, Coke Light and Sprite!
What can learn from this brand partnership?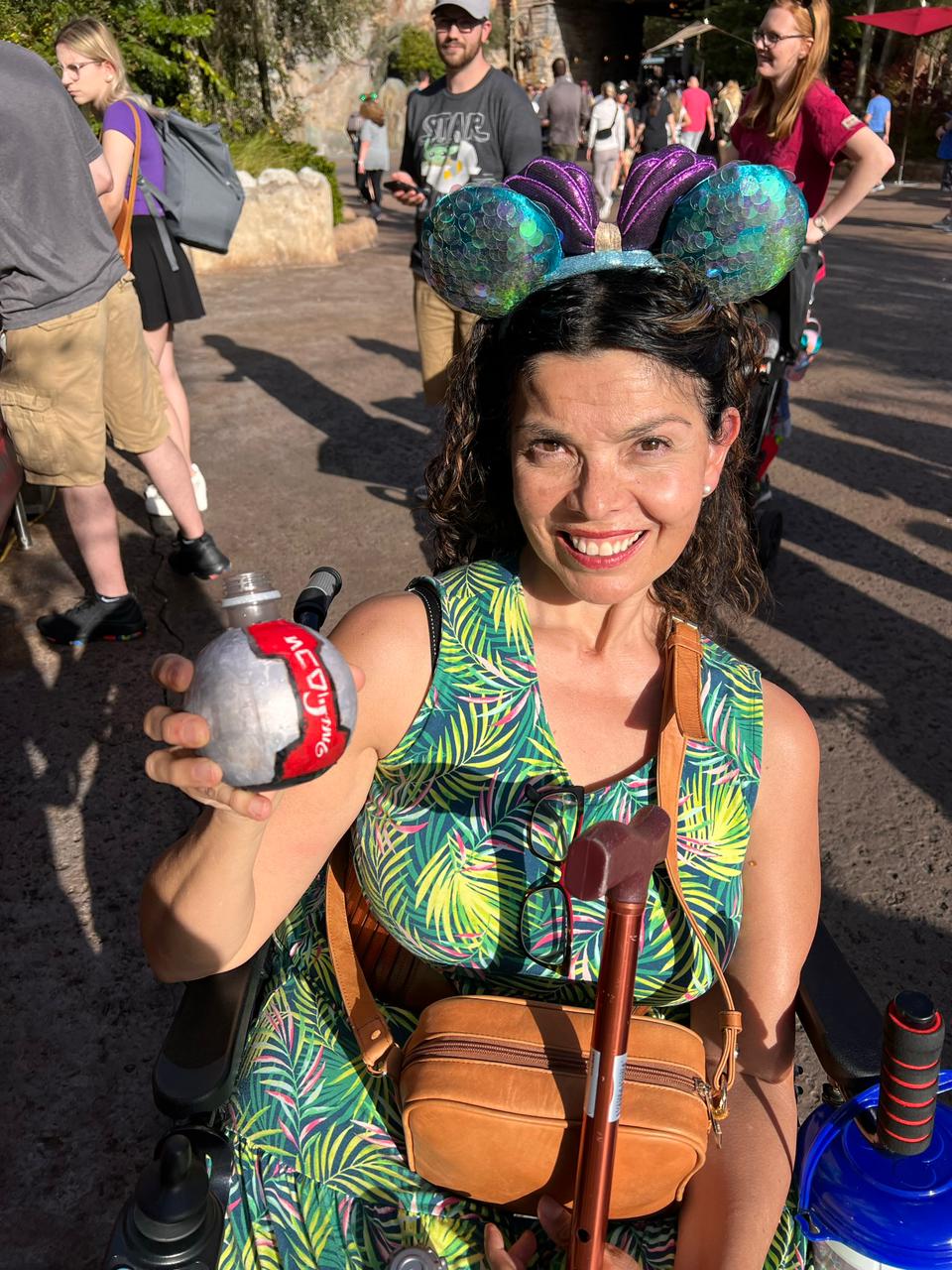 1.The power of brand properties
We've posted before on the importance of building strong, recognizable brand properties (e.g. logo, colors, sounds, characters). With investment, these brand properties create distinctive memory structure in peoples' minds. This in turn facilitates the path to purchase. This is beautifully illustrated by the Galaxy's Edge packs.
The power of the Coke and Sprite properties, especially colours and symbols, meant the brands were instantly recognizable, even with the unusual bottle shapes, the rusted labels and the Aurebesh text.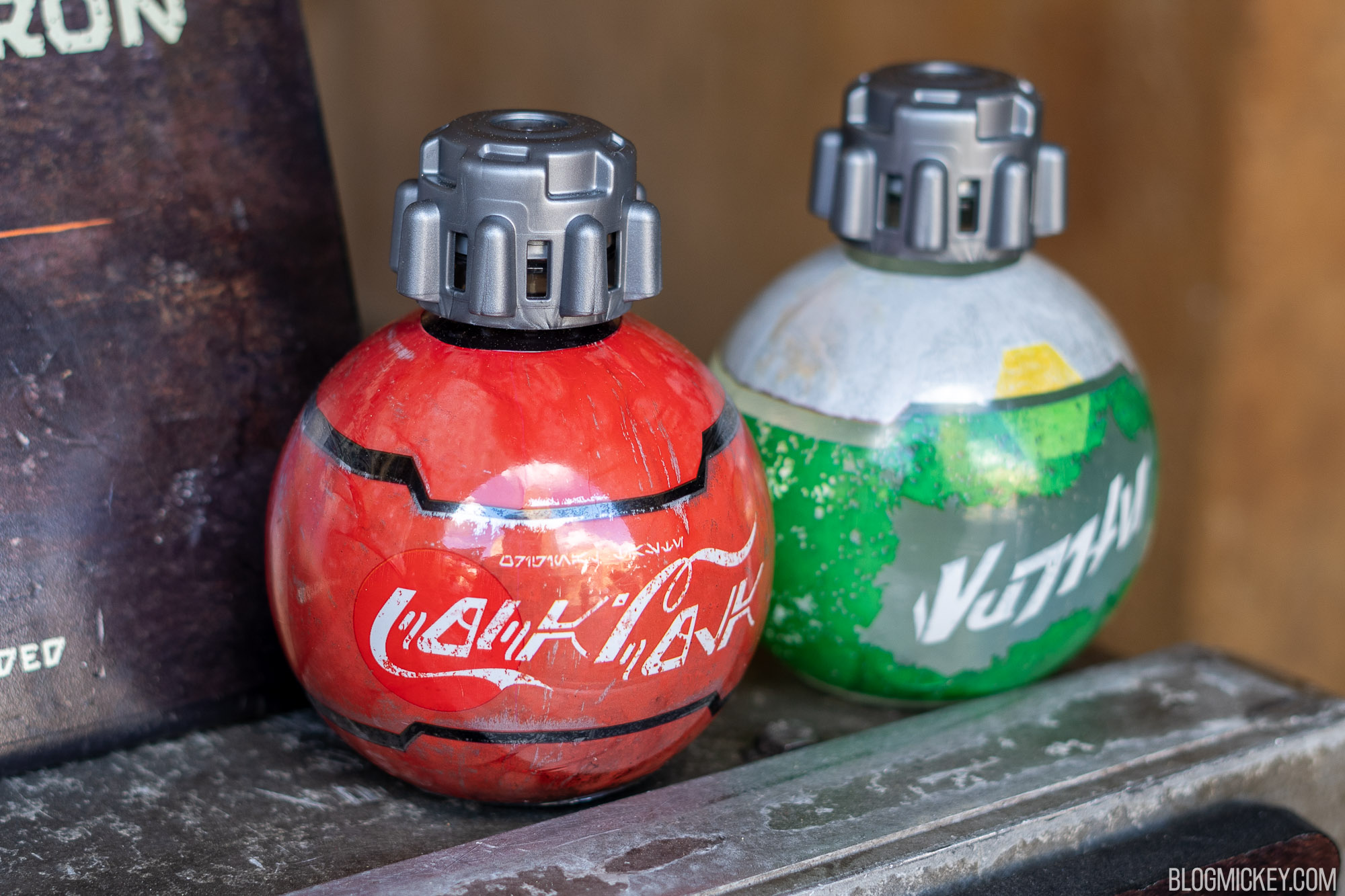 2. Strong brand properties give creative freedom
Beyond driving recognition, strong visual properties allow teams to have creative freedom that pushes the boundaries of what a brand can do. As Coke Associate Industrial Designer Matt Cooper explained, the project challenged his team to "take our brands places we'd never taken them before." Specifically, Batuu! (2)
3. Pour passion into the partnership
The Coke Galaxy's Edge partnership went way beyond the easy route of simply sticking Coke and Sprite bottles inside the attraction. Investing time, talent and energy in the project has created something much more distinctive and memorable. "This was a passion project that provided us with an amazing opportunity to connect with our consumers in a galactic – and only-Coke-can-do – way," enthused Susan Propp, VP of Strategic Partnerships Marketing at Coca-Cola (2).
In conclusion, Coke's Galaxy's Edge offer shows how harnessing brand properties with passion can give create distinctive and memorable brand partnerships.
SOURCES: